Senior to use Watson award to study South African, Indonesian theater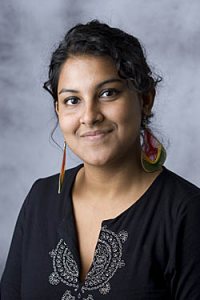 With the ultimate aim of teaching contemporary drama in her native Sri Lanka, a Bates College senior has received a 2009 Thomas J. Watson Fellowship to study performance arts in South Africa and Indonesia. Sulochana Dissanayake of Pita Kotte, Sri Lanka, is one of 40 recipients of the 2009 fellowship, a $28,000 award supporting a year of independent research abroad.
What Dissanayake learns during her Watson year will support her ambition of creating a theatrical practice that brings social and political issues to Sri Lanka's rich performance traditions. She hopes to "establish an institution that provides the equivalent of an undergraduate degree in theater and the performing arts," Dissanayake explains.
Leave a Reply
This is a forum for sharing your thoughts about the preceding post with the public. If you have a question for the author, please email the Bates Communications Office at communications@bates.edu.