Screening features films by 'Acting and Directing for the Camera' class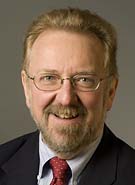 Students in the Bates course "Acting and Directing for the Camera" screen their class projects on April 3. The projects are scenes adapted from well-known motion pictures such as Armageddon, 28 Days Later, Juno, Bridget Jones' Diary and American Beauty.
The screening also includes senior-thesis films by Rachael Garbowski of Brussels, Wis., and Rufat Hasanov of Baku, Azerbaijan, as well as films produced in the "Digital Film Production" course. That course and "Acting and Directing for the Camera" are taught by Professor of Theater Paul Kuritz, a member of Bates' theater faculty since 1978.
Friday, April 3, at 4 p.m.
Pettigrew Hall, Filene Room (Room 301), 305 College St.
Leave a Reply
This is a forum for sharing your thoughts about the preceding post with the public. If you have a question for the author, please email the Bates Communications Office at communications@bates.edu.