'Diversity and Technology' is theme for presidential symposium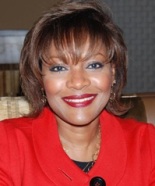 President Elaine Tuttle Hansen has announced the program and speakers for the third annual presidential symposium at Bates College. Titled The Teaching and Learning Shift: Diversity and Technology in the Twenty-First Century, the event explores ways in which Bates faculty and staff must both expand their knowledge of how students learn and deepen their capacity to engage them.
The April 30 symposium will focus on the intersection of two key differences between contemporary students and the generations of their parents and professors: their understanding and experiences of diversity and their uses of technology. [More…]
Leave a Reply
This is a forum for sharing your thoughts about the preceding post with the public. If you have a question for the author, please email the Bates Communications Office at communications@bates.edu.