---
Exploring Aesthetics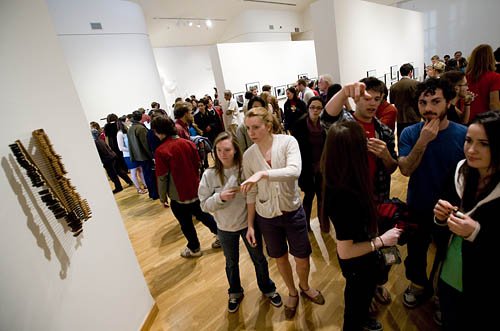 The 2009 Annual Senior Exhibition focuses on the works of 14 artists whose images explore aesthetic issues raised in their training.This exhibition traditionally attracts a large crowd, including students, faculty, staff, parents and members of the community.
---
Categories: Art and Visual Culture, Arts and music, Bates Now, Creativity, Current students, Faculty and staff, Parents and families, Postcards, Teaching and education.
Tags: aesthetics, annual senior exhibition.
Contact Us