Rejoicing After a Goal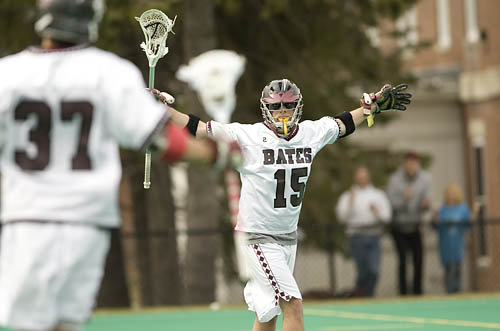 David Barrett '10 of men's lacrosse rejoices after scoring on a on a teammate's assist with 52 seconds left in the third quarter against Trinity College.
Leave a Reply
This is a forum for sharing your thoughts about the preceding post with the public. If you have a question for the author, please email the Bates Communications Office at communications@bates.edu.