---
Scarves and Shawls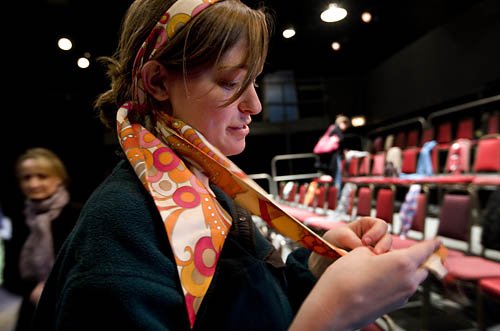 Margaret Koerber '10 tries on one of 80 scarfs for sale draped over chairs in Gannett Theater during the "Scarves and Shawls" Extravaganza, a fundraising hour for the Robinson Players to support the student theater group's 2009-10 season.
---
Categories: Arts and music, Bates Now, Creativity, Current students, Performing and visual arts, Postcards, Student organizations.
Tags: Gannett Theater, performance, Robinson Players.
Contact Us