Dan Berman '08, 'statistics ace,' finds flaws in Iran's election data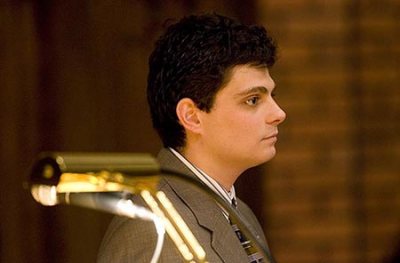 A story by The Boston Globe reveals how Daniel Berman '08, a  graduate student at St. Andrews University in Scotland and self-described elections junkie, has "leaped beyond the blogosphere and into the global headlines" with a co-written article that points out "data-driven evidence of widespread election irregularities" in Iran.
Berman's co-written report notes that two conservative provinces, Mazandaran and Yazd, recorded more than 100 percent turnout.
"The report has won wide acclaim for providing independent information to help the world judge what happened in Iran," writes Globe reporter James Smith.
Among other things, the report notes that "in two conservative provinces, Mazandaran and Yazd, a turnout of more than 100 percent was recorded."
Berman, who will soon receive a master's degree in Iranian studies, examined election-return data posted online by the Iranian government. He thought he saw suspicious patterns that backed up the opposition's claims of fraud, and the rest is Internet history.
At Bates, Berman was a politics and history major and debater who studied under Iran scholar Eric Hooglund in the politics department, and it was Hooglund who recommended Berman for the St. Andrews program. Hooglund's opinion about the Iranian election was published in The New York Times on June 18.
View Comments