Fyn, Denmark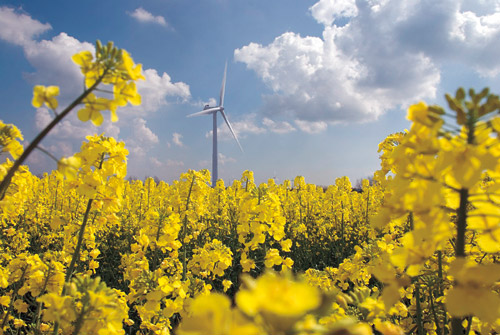 This was shot in April 2007 on the island of Fyn. I spent a week composing a photo-documentation of sustainable energies in Denmark and came across a series of wind-turbines scattered throughout a farm of Canola Flowers which are used to create biofuel.
David Al-Ibrahim '09
Leave a Reply
This is a forum for sharing your thoughts about the preceding post with the public. If you have a question for the author, please email the Bates Communications Office at communications@bates.edu.