NBC Nightly News recalls Medal of Honor winner Lewis Millett '49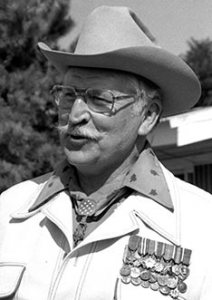 On his Nov. 16 telecast, NBC Nightly News host Brian Williams, L.H.D. '05 remembers retired U.S. Army Col. Lewis Millett '49, a Medal of Honor winner who died Nov. 14, and The New York Times follows with its obituary two days later. Millett served in World War II, Korea and Vietnam, earning the Medal of Honor in 1951 for leading the last major bayonet charge in Army history, at the battle of Hill 180 in Korea. A Sun Journal story also recalls Millett's military achievements and his family roots in nearby Mechanic Falls. In 1949, shortly before graduating from Bates, Millett was called back to the Army, later earning his degree from Park College, now Park University. View video from NBC Nightly News, Nov. 16, 2009.
Leave a Reply
This is a forum for sharing your thoughts about the preceding post with the public. If you have a question for the author, please email the Bates Communications Office at communications@bates.edu.