About the Cover: Fall 2009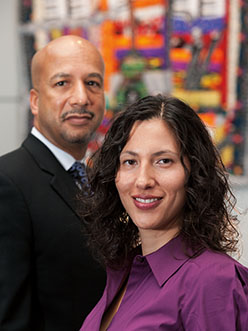 Photographer Phyllis Graber Jensen traveled to New Orleans in September to photograph alums involved in various New Orleans rebuilding efforts, including Maggie Merrill '98, seen here with Mayor Ray Nagin, for whom Merrill serves as policy director. Jensen also traveled to nearby Long Beach, Miss., to photograph Janet Collier Millard '54, who rebuilt her seaside home after the hurricane.
Leave a Reply
This is a forum for sharing your thoughts about the preceding post with the public. If you have a question for the author, please email the Bates Communications Office at communications@bates.edu.