---
Sunday Telegram highlights 'boldness' of NYC music ensemble founder Cyr '96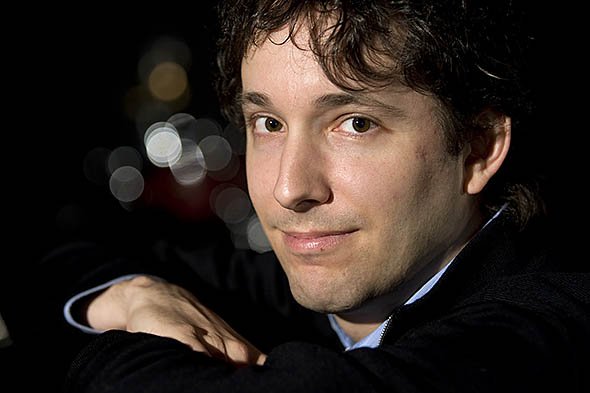 Maine Sunday Telegram reporter Bob Keyes visits New York City to profile Maine native Andrew Cyr '96, founder and artistic director of the critically and popularly acclaimed Metropolis Ensemble. "With boldness and vision," Keyes writes, the ensemble is "accomplishing what larger orchestras around the country can merely dream about: commissioning and performing new music for an eager and enthusiastic audience in non-traditional venues." The story includes Cyr's wife, noted video performance artist Kate Gilmore '97, and quotes Bill Matthews, the Alice Swanson Esty Professor of Music, as well as Professor Emeritus of Music Marion Anderson. View story from the Maine Sunday Telegram, April 18, 2010.
---
Categories:
Bates People in the News
,
Careers and professions
,
Creativity
,
Music
,
Performing and visual arts
.
Tags:
alums in music
,
Andrew Cyr
,
Bill Matthews
,
contemporary music
,
Kate Gilmore
,
Marion Anderson
,
new music
.
---
Contact Us