Crane's New York Business taps Scott '94 for '40 under 40' list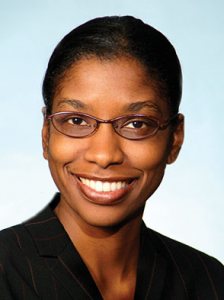 Crain's New York Business includes defense attorney and former criminal prosecutor Kenyanna Scott '94 in its "40 under 40" list of rising NYC business stars. In describing Scott's daunting study-abroad experience at Bates, the profile notes how she has "always had the drive to see things through." After her official program in Nigeria was canceled due to national unrest, she organized her own program there. Living conditions were tough, but she learned get by. A former federal prosecutor in Chicago who tackled drug conspiracies and mortgage fraud, she's now a partner in white-collar defense and investigations at Jenner & Block. Scott, a political science major at Bates, also devotes time to pro bono cases in family court, trying to change some of the patterns she saw as a prosecutor. View story from Crain's New York Business.
Leave a Reply
This is a forum for sharing your thoughts about the preceding post with the public. If you have a question for the author, please email the Bates Communications Office at communications@bates.edu.