Restructuring enhances Bates' commitment to diversity and inclusion
Bates is working to reinforce and enhance the institution's commitment to diversity, equity and inclusion in all aspects of its operations and campus life through a restructuring of three administrative areas of the College, effective immediately, President Elaine Tuttle Hansen has announced.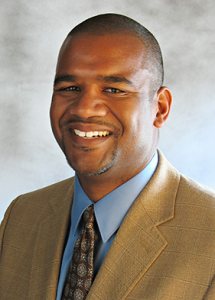 While clarifying the College's ongoing commitment to diversity and inclusion in all forms, the current reorganization also "responds to a variety of changes in personnel, involving new as well as important existing functions now housed in three separate offices, and addressing several key goals," Hansen said in a July 23 message to students, faculty and staff.
"This is a special moment in time," Hansen said. "Bates is building on recent success in multicultural recruitment, greater fluency in all our discussions of diversity and much stronger intercultural competence across the curriculum and community." This positive momentum has been driven by the combined efforts of numerous faculty and staff members, including those who have served in and supported the office of the Special Assistant to the President for Diversity and Inclusion as well as staff in Admission and the Dean of Students Office.
Dean of the Faculty Jill Reich said, "The range of issues and opportunities we face as faculty, staff and students requires a coordinated and collaborative approach across the College. I look forward to working with all toward the important goals the president has set for diversity, equity and inclusion in all aspects of our campus."
Dean of Students Tedd Goundie said, "This new organization advances the mission of the College and builds upon the existing foundation of the good work across the College about diversity and inclusion. This restructuring positions this vital work in such a way that it is systemically woven into the fabric of the College, and it ensures all constituent voices are heard as we move forward to envision the role and mission of inter-cultural education at Bates in the year ahead."
The major features of the reorganization are that:
• Bates will have an Office of Intercultural Education (OIE), headed by Roland Davis '92 as Director and Associate Dean of Students. The office will work with all key campus leaders, including those noted above, to expand the work of the current Office of Multicultural Affairs and house the current Multicultural Center. A search will begin immediately to fill the Assistant Dean of Students position that Davis has held since 2002.
"Going forward, Roland Davis will collaborate with leaders across the entire Bates College community in campuswide discussions focusing on the structure and priorities around diversity and intercultural education," Hansen said. "Roland as the new Director of OIE is charged to work with all constituencies of Bates to refine and develop the full mission of the Office through broad community participation over its first year of operation. Above all, he is committed to creating a dynamic hub that engages, educates, and connects all members of the community, including students, student organizations, faculty, academic departments and programs, college offices and staff members, alumni, prospective students, and community members and organizations."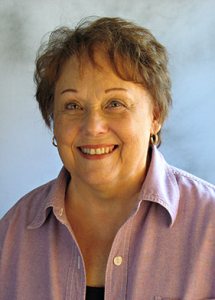 • A new position, Manager of Equal Employment Opportunity Compliance, will be added to the Human Resources Offices, with Carmen Purdy as the first appointee to that position. In that capacity, Purdy will remain in charge of various functions previously housed in the Office of Equity and Diversity Resources, including meeting with staff and other College constituencies to advance an understanding and advocacy of intercultural understanding. That office was most recently headed by Camille Hazeur, who left Bates last year to accept a position in the U.S. Department of Transportation under the Obama administration.
Noting that Purdy "has been successfully executing many of the responsibilities of the Office of Equity and Diversity Resources" since Hazeur's departure, Hansen wrote that, "Carmen will continue to do the work she has done so ably for the College, leading the compliance and training functions currently associated with the Office of Equity and Diversity Resources, and adding her expertise to the team that already provides guidance, policy review, oversight, and training in many aspects of employment policy and practice. She will also continue to work collaboratively with Leslie Hill, Special Assistant to the President, and she will lend her support to the new Office of Intercultural Education on diversity initiatives and training programs."
President Hansen added, "Together with others, moreover, she will bring her considerable expertise to the development of a new Ombuds Program that revitalizes our current program and creates ample opportunities for members of the community to discuss and resolve workplace concerns.  Confidential assistance for members of the campus community will be available from Human Resources, from the Ombuds program, and/or from the current Employee Assistance program."
Story on Davis, Purdy appointments

• A Director of Legal Affairs and Risk Management will be hired to serve several functions, some of which were formerly handled by the Office of Equity and Diversity Resources and others of which were assigned to the position of Assistant Treasurer, which has been eliminated.
The College will seek a Director with experience in and commitment to providing oversight and collaboration on key equal opportunity employment issues, including the thorough investigation of any formal complaints of discrimination. Hansen said, "Having a member of the legal community handle our complaint investigations will ensure that all employees and students are given the full and expert consideration due them under the law, and according to our own policies, when filing a complaint."
The President explained in her letter that the goals of this restructuring are:
• Advancing diversity and inclusion by means of a coordinated and collaborative leadership structure that serves all areas and constituents of the College and builds on recent progress made by the collective efforts of offices and individuals too numerous to list in full, ranging from the Special Assistant to the President for Diversity and Inclusion and the hard-working members of the faculty who have participated in the recruitment and success of Bates students to the dedicated staff members in the Offices of Diversity and Equity Resources, Admissions, and Dean of Students, among others.
• Ensuring that the Equal Employment Opportunity function (including compliance, training, expert complaint investigation, oversight, and guidance for best practice in various employment policies and procedures) is pervasively embedded in every department and program.
• Reviewing every open position to ensure that alignment of resources with priorities and mission in the most efficient, productive, and cost-effective way.
• Leading the College in an increasingly complex legal and regulatory climate.
"The new structure is a first step in promoting these goals," Hansen wrote. "Its effectiveness in doing so depends entirely on the strategic thinking and exemplary execution of many of us going forward, supporting and working together with the leaders and professionals who will occupy the new or redesigned positions and offices."
View Comments