The Bates Class of 2014, by the numbers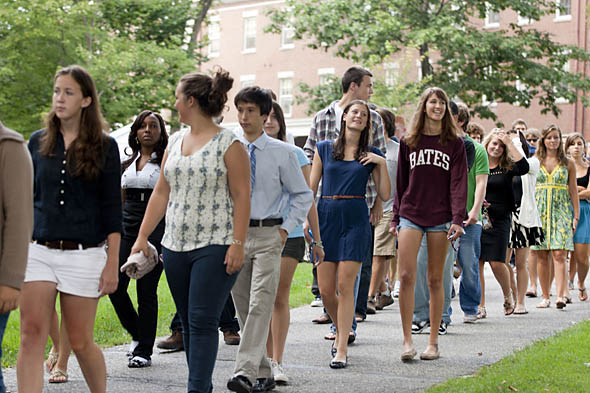 Enrollment figures will not be final until Oct. 1, but Bates currently anticipates a class of 270 women and 231 men, selected from 4,517 applicants.
The students come from 376 different high schools, half of them public, in 35 states throughout the U.S. and 25 other countries. The group includes speakers of at least 22 different languages.
With 23.4 percent of the incoming students coming from traditionally underrepresented populations, Bates has increased its enrollment of these students by more than 50 percent in the last five years. The class also includes 44 students who are the first in their family to attend college.
Bates will provide need-based financial assistance to 39 percent of the class.
Total enrollment at Bates this fall is anticipated to be 1,884 — with 1,710 enrolled on campus, 46 studying in Bates programs in Austria and China, and 128 off campus in other programs around the world.
View Comments