Daily series: pitcher Alexander '12 among the boys of summer
As summer enters its final week, we are sharing stories from students who had Bates-related summer experiences, each day through Sept. 21.

Name: Karl Alexander '12
Major: Politics
Hometown: Cambridge, Mass.
Summer activity: Pitching for the Watertown Reds of Boston's historic Intercity League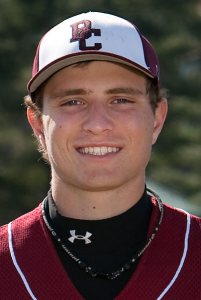 A key to the resurgence of Bates baseball (25-11 last spring) is a commitment by current players to play summer ball in various wooden-bat leagues around the country. In 2010, 13 Bates players played summer ball, including righthander Karl Alexander '12, who helped the Watertown Reds advance to the finals of the 2010 Intercity League.
"It's the highest level of amateur ball in the Boston area," Alexander points out. "There's an array of players, from current and former Division I, II and III college players to former major leaguers."
Besides honing baseball skills, Alexander liked being around ballplayers with a lot more experience, both in life and in baseball. "I gained a heightened understanding on what it means to be a teammate, leader and student."
Alexander is now abroad, studying sport migration politics in Morocco. While there are vast differences between studying in Morocco and being one of Watertown's boys of summer, "the principles and values I've learned still make an impact here."
A backup goalkeeper for the Bobcats last fall, Alexander heads to the Rabat beaches to play soccer each afternoon. "No matter the linguistic or cultural barriers between me and the other players, the same concepts of teamwork, leadership and learning during the game still apply."
View Comments