Daily Series: Michael '12 finds an oil-water mix at the Sierra Club
As summer enters its final week, we are sharing stories from students who had Bates-related summer experiences, each day through Sept. 21.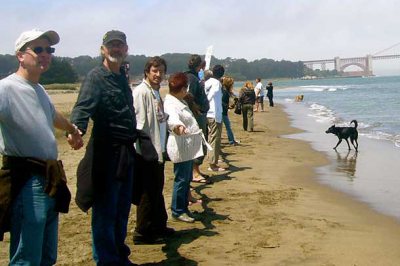 Name: Leigh Michael '12
Major: Environmental Studies and English
Hometown: Andover, N.J.
Summer activity: Interning with the Sierra Club in San Francisco under an Oak Foundation grant
By the time Leigh Michael '12 showed up for her internship at the San Francisco Bay Chapter of the Sierra Club in June,  the Deepwater Horizon oil spill had already poured a couple million barrels of oil in the Gulf.
As a result, the duties of her internship had great clarity. "I focused on the Gulf oil spill," she says, "and, consequently, the issue of water conservation because the San Francisco area constantly suffers from water shortages."
"A sense of tangibility."
She helped to stage protests, including the Hands Across the Sand event on June 26, held informational meetings, dealt with local officials and reached out to the public. She also wrote articles on conservation issues for Bay Nature magazine.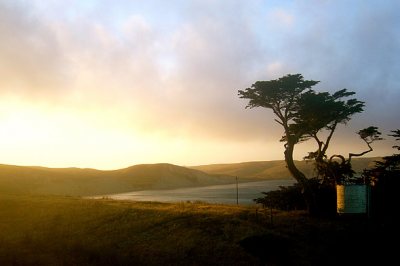 Just as the Gulf oil spill put a fine point on tough issues around U.S. energy and environmental policy, Michael says her Sierra Club internship "gave my Bates education a sense of tangibility."
The Sierra Club's reaction to the oil spill, she adds, allowed her "to see how a generously funded, world-renowned organization actually works. And it certainly gave me insight as to what I would like to pursue in the environmental field in the future."
Leave a Reply
This is a forum for sharing your thoughts about the preceding post with the public. If you have a question for the author, please email the Bates Communications Office at communications@bates.edu.