---
Ensemble 415 showcases Albinoni, Muffat, Albicastro and Bach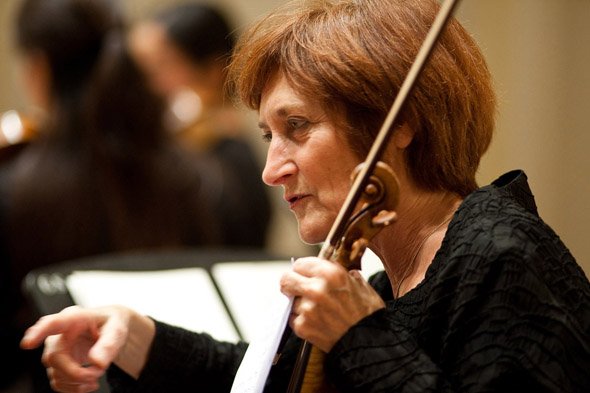 The award-winning Ensemble 415 performs chamber works and concerti by Albinoni, Muffat, Albicastro and J.S. Bach at 7:30 p.m. Wednesday, Oct. 6 in the Olin Arts Center Concert Hall, 75 Russell St.
Tickets are $10 and $4 and are available at batestickets.com. For more information, please contact 207-786-6135 or this olinarts@bates.edu.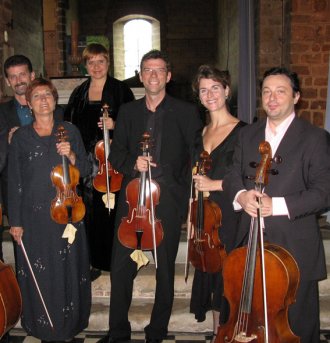 Led by violinist Chiara Banchini, the internationally renowned Ensemble 415 has established itself as one of the finest baroque ensembles in the world. The group has released more than 20 recordings and has performed at prestigious festivals and concert venues worldwide. Acclaimed by critics and the public alike for its performances, the ensemble is also known for its efforts to broaden the concert repertoire of music from the 17th and 18th centuries.
"It's the U.S. debut for this seasoned European group," says Olin concert hall manager Seth Warner. "The Olin audience will never have heard music for Baroque strings played with such finesse and fire."
---
Categories:
Arts and music
,
Creativity
,
Performing and visual arts
.
Tags:
Chiara Banchini
,
Ensemble 415
,
Seth Warner
.
---
Contact Us