DaPonte String Quartet joined by pianist, bassist for chamber masterworks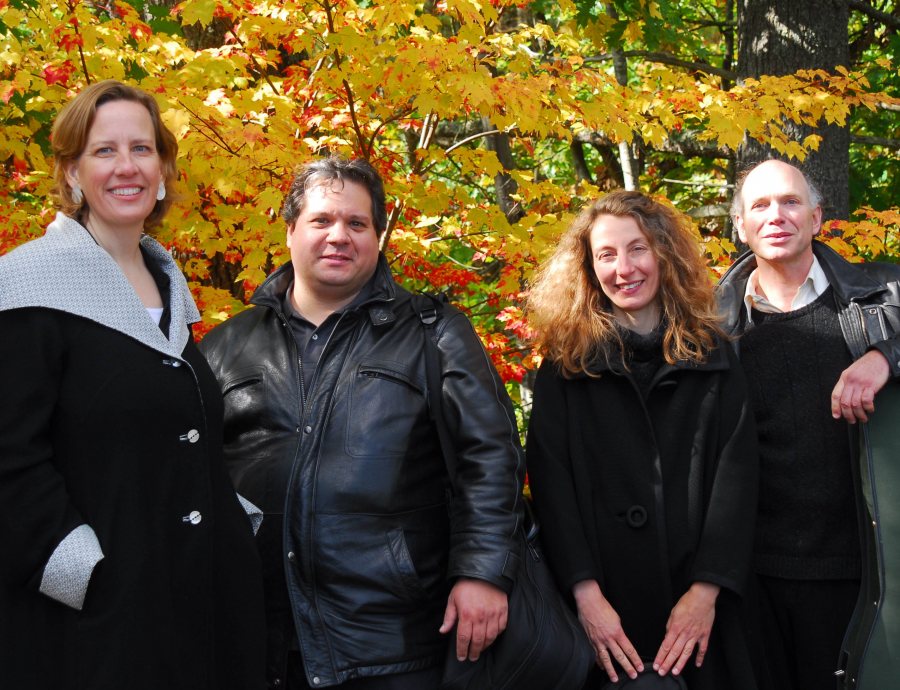 The DaPonte String Quartet, bassist Richard Hartshorne and pianist Chiharu Naruse join forces for two of chamber music's best-loved works at 7:30 p.m. Thursday, Oct. 14, in the Olin Arts Center Concert Hall, Bates College, 75 Russell St.
The program comprises Dvorák's quartet No. 12 in F major, Op. 96 ("American") and Schubert's Piano Quintet in A major, Op. 114, D. 667 ("Trout"). Admission is free, but tickets required. For more information, contact this olinarts@bates.edu or 207-786-6135.
The members of the DaPonte quartet are cellist Myles Jordan, violist Kirsten Monke, and violinists Lydia Forbes and Ferdinand "Dino" Liva. Founded in Philadelphia in 1991, the quartet first came to Maine in 1995 on a Rural Residency Grant from the National Endowment for the Arts and Chamber Music America.
Unlike many artists who undertake residencies in rural communities, the DaPonte musicians and their families put down roots in Maine. Today the quartet is a pillar of the state's chamber music community. Profiled in The New York Times and on CBS Sunday Morning, the foursome has an active performing schedule and is known for its youth education programs.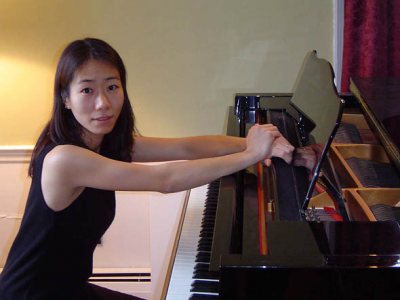 Naruse is a member of the applied music faculties at Bates, the University of Maine Farmington, the Portland Conservatory of Music and the Bay Chamber School. A native of Japan, she studied with renowned pianist Frank Glazer, an artist in residence at Bates, following her move to the U.S. in 2002. In addition to her work as a performer, she is a music teacher, chamber music coach and music competition adjudicator and accompanist.
An internationally renowned double bassist, Hartshorne was a member of the Apple Hill Chamber Players for 30 years and served as director of their summer festival. Of his 1997 recording of Bach solo cello suites, adapted for bass, Fanfare Magazine wrote, "Hartshorne proves himself a profound expositor of Bach's sacred texts." In 2004, Hartshorne formed the nonprofit Bach With Verse, traveling extensively to bring music to underserved audiences around the world.
Premiered in 1894, the String Quartet No. 12 is one of Czech composer Antonín Dvo?ák's best-known chamber works. Written while the composer was living in America, and around the same time as his "New World" Symphony, the piece is celebrated for its marriage of Middle European style with characteristically American touches — an African American spiritual, the song of a Midwestern bird, the presence of a train.
Nicknamed the "Trout Quintet" because it refers to an earlier Schubert song titled "The Trout," the Piano Quintet in A major by Franz Schubert is written for piano, violin, viola, cello and double bass. Written in 1819 but not published until a decade later, after the composer's death, it's known in particular for distinctively attractive sonorities, especially in the piano writing.
View Comments