Slide show features Homecoming 2010
"Reach out," said Larry Handerhan '05 during a Saturday-afternoon Homecoming panel discussion co-sponsored by OUTFront and Bates Alumni Pride.
While Handerhan was specifically encouraging gay, lesbian, bisexual and transgendered job-seekers to connect and network with alumni, his message — "reach out" — reflects a pretty decent theme for Homecoming, which featured mini-reunions (the 1956 championship football team), celebrations (30 years of women's varsity soccer and 90 years of the Outing Club), and bushels of honors to Bates people. Photographs by H. Lincoln Benedict '05.
• Click on the thumbnails below to view images from a few Homecoming 2010 activities: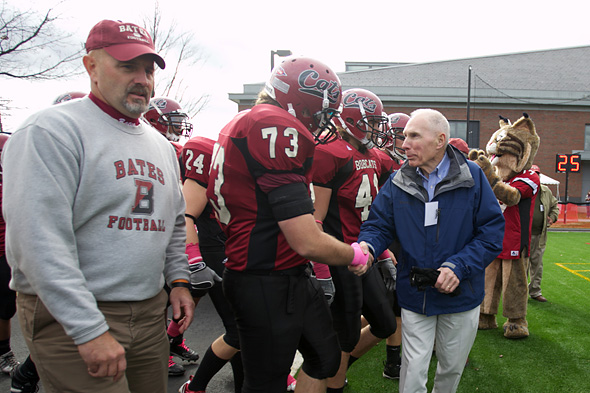 Leave a Reply
This is a forum for sharing your thoughts about the preceding post with the public. If you have a question for the author, please email the Bates Communications Office at communications@bates.edu.