President Hansen's road show resumes in December
• Click on the thumbnails below to view images from President Hansen's receptions:
Following her visits to several cities earlier in the fall, President Elaine Tuttle Hansen resumes her presidential road show in December, visiting Cleveland (Dec. 1), Boston (Dec. 2), London (Jan. 13),  San Francisco (Feb. 8), Los Angeles (Feb. 9), Seattle (Feb. 10) and Florida (week of March 7).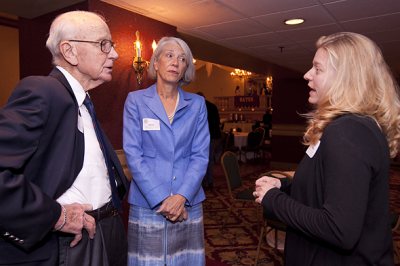 Each reception will feature a briefing by Hansen, who will discuss Bates' strategic choices and plans, and presentations by College administrators, faculty and/or students.
For questions or more information, please contact Alicia Richard in the Office of College Advancement, 207-786-6336. To register for an event, go to the Online Community.
View Comments