Press Herald columnist interviews Matt Dunlap '08 at Nordic ski championships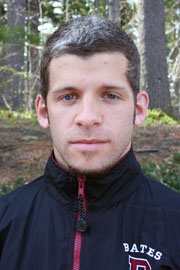 Portland Press Herald columnist Steve  Solloway checks in on this week's U.S. Cross Country Championships, held at Rumford's Black Mountain and hosted by the Chisholm Ski Club, and interviews Matt Dunlap '08. While new technology has changed much about Nordic racing, Solloway writes, "one thing hasn't" changed about the sport: "It has kept its soul." To which Dunlap, assistant coach of the University of Alaska ski team, adds, "Everyone cares about each other." (The Alaska head coach is Scott Jerome '93.) Dunlap, who grew up in the Farmington area and captained the Bates team, "understands the distinguished place Nordic skiing has in Maine's sports culture," Solloway writes. View story from The Portland Press Herald, Jan. 2, 2011.
Leave a Reply
This is a forum for sharing your thoughts about the preceding post with the public. If you have a question for the author, please email the Bates Communications Office at communications@bates.edu.