Post-Standard interviews novelist Elizabeth Strout '77
The Syracuse Post-Standard interviews Pulitzer Prize-winning author Elizabeth Strout '77 prior to her appearance at the Central Library, where she delivered the final 2010 Rosamond Gifford Lecture, on Dec. 21.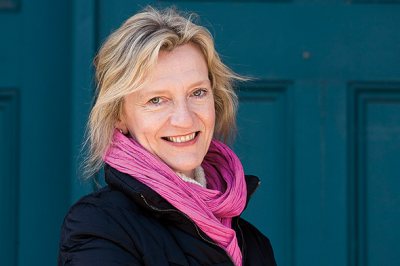 Strout, an English major who earned an honorary Doctor of Letters degree from Bates in 2010, talks about her devotion to Olive Kitteridge, the problematic and flawed title character of her 2008 novel: "As I was writing it, I personally had a great deal of sympathy for her, as I do with all my characters. I don't think there's anybody I write about who I don't care for deeply in some way no matter what their behavior is."
About her own writing process, Strout says, "I do a tremendous amount of rewriting. I just obsessively rewrite. Although sometimes there are sections, sometimes you're just lucky and a paragraph will just kind of come out. And that's great. But that's not ordinary in a day's work. So I just rewrite constantly, constantly, constantly, trying to make sure that every sentence can hold the depth of the feeling I'm trying to get at."
And about her brief legal career, after earned her law degree from Syracuse in 1982: "I did work for legal services in Syracuse for six months. But I was a pretty terrible lawyer. A really, really terrible lawyer. I was terrible first of all because I just wanted to be writing stories. And also, I was not adversarial. And I didn't know that about myself. I hadn't thought about that. But when my job was to get on the phone and call up somebody and tell them they weren't giving my clients their proper due in the school system or something like that, it was very, very difficult for me to do that." View story from the Post-Standard of Dec. 19, 2010.
View Comments