Folk fest features fiddler Erica Brown, Celtic fusion band the Bridgebuilders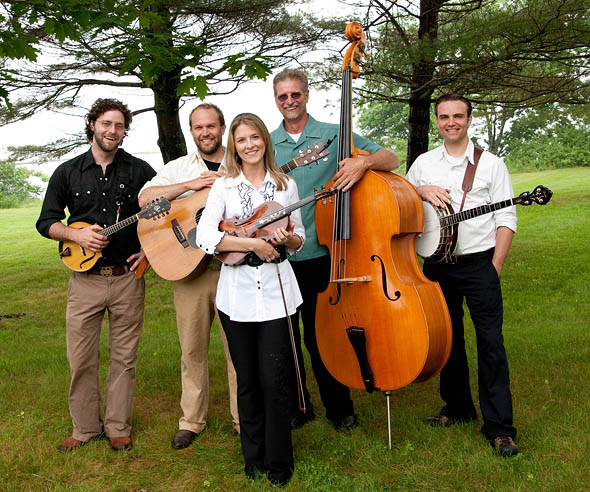 Lewiston fiddler Erica Brown, the Boston-area folk-fusion band the Bridgebuilders, and local and Bates College performers appear at the Bates Community Folk Festival starting at 4:15 p.m. Friday, Feb. 11, in Chase Hall Lounge, 56 Campus Ave.
Following the festival in Chase Lounge at 8 p.m. is the college's regular second-Friday contradance, featuring caller Chrissy Fowler and the bands Playgroup and Perpetual e-Motion.
Sponsored by the Freewill Folk Society, a student organization at Bates, the festival is open to the public at no cost. Suggested donation for the contradance is $6. For more information, please contact kwebber@bates.edu.
The festival begins with a slate of performers from Bates and the region, including Leafy Greens, Grace Glasson, Raspberry Jam, Brendan Davidson, Antonio Dominguez, Nicole Singer and the Bates singing ensembles Northfield and TakeNote.
At 5:30 p.m., Brown and the Bluegrass Connection appear. Brown, who has performed since age 7, is a musician celebrated across the region for a style that combines classical technique with the freewheeling spirit of bluegrass.
The Medford, Mass.-based sextet the Bridgebuilders perform at 6:30. Fusing traditional Celtic folk music with funk and rock, the Bridgebuilders create a distinctive blend of timeless melodies and innovative arrangements that incorporate multiple fiddles, bouzouki and Hammond organ.
Led by Greg Boardman, a prominent Maine fiddler and member of the applied music faculty at Bates, the folk band Chase the Fiddlers provides the tunes for an open waltz beginning at 7:30. The session includes a beginner's contradance workshop with caller Fowler.
From the Midcoast, Playgroup kicks off the 8 p.m. contradance, followed by Perpetual e-Motion, a Maine duo that enhances traditional songs and instruments with state-of-the-art technology.
View Comments