Jazz by Parlato, commentator Hill, novelist Barton kick off culture-rich weekend at Bates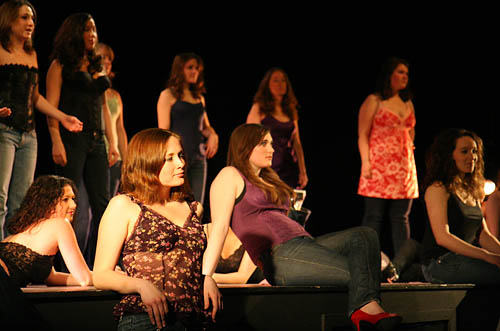 Over the short span of just a few days this week and next, Bates College is the place to be for a cornucopia of can't-miss events in the humanities and the arts. It will be tough to choose among them — but try you must.
The madness starts Thursday, Feb. 10, with three 7:30 p.m. events:
The following day, the action is unrelenting:
On Saturday, in addition to the Auryn and Rob Players events, Bates dancers join a program of dance performances from across the region in the sixth annual FAB concert in partnership with the Franco-American Heritage Center.
This cultural extravaganza winds up Monday evening with the second lecture in the Race in a Post-human World series, as Northwestern University professor Alexander Weheliye offers the talk Ring Ring Ring: Popular Music and Mobile Technologies.
And don't forget the three exhibits now under way at the Bates College Museum of Art.
View Comments