'Genetic Ancestry Tracing and the YouTube Generation' continues lecture series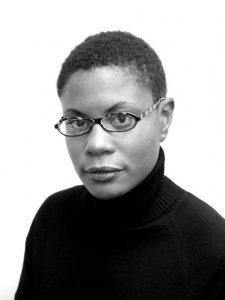 As part of a series exploring the impacts of social and technological progress on concepts of race, Alondra Nelson visits Bates to deliver the lecture Roots Revelations: Genetic Ancestry Tracing and the YouTube Generation at 7:15 p.m. Thursday, March 3, in Pettengill Hall's Keck Classroom (G52), 4 Andrews Road.
Nelson's lecture is part of the series Race in a Post-Human World, which explores the collapse of social categories caused by advances in technology.  Sponsored by the Bates College Lectures Committee, all of the series' events are open to the public at no cost.  For more information, please contact dbegin@bates.edu.
Post-humanism is a term expressing what many believe is our current condition as human beings. Thanks to technological advances — such as medical interventions like smart prosthetics and implanted defibrillators, and human-emulating capabilities such as artificial intelligence — the old boundaries between animal and machine are increasingly blurred.
Similarly, post-humanism challenges long-held notions of other categorizations of humanity such as gender, race and species — making post-humanism a concept that is highly controversial, but extremely idea-rich across a wide range of academic disciplines.
Associate professor of sociology at Columbia University, Nelson also holds an appointment in the Institute for Research on Women and Gender and specializes in race and ethnicity in the U.S.; gender and kinship; sociohistorical studies of medicine, science and technology; and social and cultural theory.
Before joining the Columbia faculty in July 2009, Nelson taught in the departments of sociology and African American studies at Yale University, and served as a visiting scholar at BIOS: Centre for the Study of Bioscience, Biomedicine, Biotechnology and Society at the London School of Economics; the International Center for Advanced Studies at New York University; and the Bayerische Amerika-Akademie in Munich, Germany.
Nelson has also had several books and essays published, including Body and Soul: The Black Panther Party and the Politics of Health and Race (forthcoming, University of Minnesota Press), "Bio Science: Genetic Ancestry Testing and the Pursuit of African Ancestry" (in the journal Social Studies of Science), and "The Factness of Diaspora" (in the edited volume Revisiting Race in a Genomics Age).  Her publications include articles on race and digital culture, "scientism" in Black Power politics, and the use of racial categories in medicine.
Race in a Post-Human World, which began in November, concludes with a performance by acting director and assistant professor of dance at Bates, Rachel Boggia. Her performance, "In the Very Eye of the Night," will take place in May (date TBA) and is conceived and directed by Marlon Barrios Solano, a Venezuelan dance and new media artist, teacher and researcher.
Boggia, who has been on faculty at Wesleyan University, Dickinson College and Ohio State University, specializes in multidisciplinary collaboration with scientists, dance documentaries and multimedia performance.
View Comments