Robin Starr '85 of Skinner Inc. to discuss her career in the arts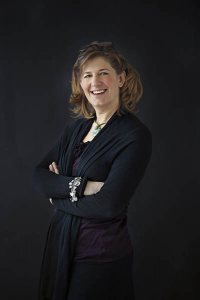 Robin Starr '85, director of the American and European paintings and prints department at the Massachusetts auction house Skinner Inc., returns to Bates to discuss her career in the arts at 6 p.m. Wednesday, March 30, in Room 104 of the Olin Arts Center, 75 Russell St.
Part of the Alumni in the Arts series, co-sponsored by the Department of Art and Visual Culture and the Bates College Museum of Art, the talk is open to the public at no cost. For more information, please call 207-786-6158.
Starr began her career at Skinner in 1987, working as an assistant and then a specialist in American and European paintings and prints. She appraised art works, implemented an art history internship program and auctioned works to various institutions and charities, including the deCordova Sculpture Park and Museum.
In 2009, Starr was named department director.
She graduated from Bates with a bachelor of science degree in art history and physics, a major that she designed. Starr wrote her senior thesis on "Neuron Activation Autoradiography and the Application of Scientific Evaluation in Art Historical Research."
She earned a master's in art history from Williams College, during which time she worked as a lab intern in the painting department of the Williamstown Regional Art Conservation Lab and as a student archeologist at the Abbey of Psalmodi in Saint-Laurent-d'Aigouze, France.
Prior to joining Skinner, she was a lecturer of art history at Boston College and Massachusetts College of Art.
She is a frequent contributor to Country Living Magazine's column "What Is It? What Is It Worth?"
With galleries in Boston and Marlborough, Mass., Skinner is a leading auctioneer and appraiser of antiques and fine art. Skinner's departments include American and European furniture and decorative arts, fine ceramics, silver and fine jewelry, couture, fine musical instruments, Asian art, Judaica, American Indian and ethnographic art, and toys, dolls and collectibles.
In 2004, Skinner set a world record for a painting sold at auction, when a previously unknown Fitz Henry Lane work was auctioned in Boston for $5.5 million.
View Comments