Harward Center honors 15 persons and organizations for community work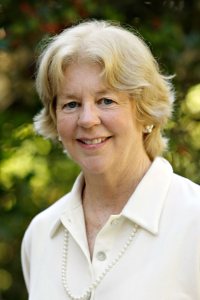 The Harward Center for Community Partnerships at Bates College has honored 15 individuals and organizations for their achievements in community collaboration.
Rooted in the academic purpose of Bates, the Harward Center is a focal point for teaching and learning that connects academic and community interests. Reflecting this mission, recipients of Harward Center awards connect Bates with the larger community through collaboration, research and service.
The awards were presented in a May 3 gathering at the Edmund S. Muskie Archives at Bates. Here are the recipients and awards:
Jill N. Reich, vice president for academic affairs and dean of the faculty at Bates, received the 2011 James and Sally Carignan Award for Career Achievement. Reich took charge of Bates academics in 2000 and is recognized for her accomplishments in strengthening the college's academic offerings.
In terms of community connections, Reich is a strong advocate of cocurricular learning and has played a key role in the successes of the Harward Center. She steps down as dean on June 30 and, after a sabbatical, will continue her service to Bates as a tenured professor of psychology.
Seniors Morgan Kapinos and Megan Schleck received the 2011 Award for Outstanding Community-Based Academic Work.
Schleck, a psychology major from St. Paul, Minn., has conducted research on food-supply issues with the Nutrition Center of Maine. She has also interned in the Maine District Court in Lewiston and served as a classroom assistant at Lewiston Middle School.
Recipients of Harward Center awards connect Bates with the larger community through collaboration, research and service.
A double major in Spanish and sociology from Wellesley, Mass., Kapinos has worked with the United Somali Women of Maine on community-based research focusing on resolving sources of violence within the African refugee community.
All seniors, Kelly Cox, Chelsea Pennucci and Diane Saunders received the Outstanding Community Volunteerism and Student Leadership Award.
A philosophy major from Worcester, Mass., Cox has been an energetic and creative leader at Big Brothers Big Sisters of Androscoggin County.
Pennucci, a psychology major from Mamaroneck, N.Y., volunteers in the after-school program at the Hillview subsidized housing community. She has served as a Student Volunteer Fellow for two years, was named a Harward Center community-based research fellow for thesis work with Central Maine Medical Center, and interns at New Beginnings.
Saunders of Durham, N.C., is double-majoring in biology and studio art. In 2007, she became an America Reads tutor at Geiger Elementary School, where she continues to help students with literacy. A Student Volunteer Fellow doing campus outreach in 2008-09, she is an SVF again this year, working in adult and family education.
Visiting Assistant Professor of Politics Leila Kawar received the 2011 Faculty Award for Outstanding New Community Partnership Initiative. Students in Kawar's course "Immigrant Rights in Theory and Practice" perform community-based learning with local advocates for immigrant rights.
This year the class is working with the Western Maine Labor Council and the Maine Fair Trade Campaign, which aim to build solidarity between Western Maine's labor movement and its growing Latino community.
Rosenbach has helped the college become more environmentally sustainable in myriad ways, from energy conservation to greenhouse gas mitigation to recycling.
The 2011 Faculty Award for Sustained Commitment to Community Partnership went to Visiting Professor of Education Helen Regan. Regan, who came to Bates in 2006 with long experience in secondary and higher education, has worked with the Harward Center to create unparalleled opportunities for education students through placements in local schools and other institutions. Regan retires from Bates this year.
TheBates College Catering Department received this year's Staff Award for Outstanding Support for Community Partnership. Part of Bates Dining Services, the Catering Department typically services more than 5,000 events a year. A 30-year-veteran of Bates, catering manager Donald Desrosiers oversees a core of four regular staff and an on-call staff of 30 — a team that exemplifies the meaning of customer service.
Recipient of the Staff Award for Community Volunteerism and Leadership is sustainability coordinator Julie Rosenbach. In her five years at Bates, Rosenbach has helped the college become more environmentally sustainable in myriad ways, from energy conservation to greenhouse gas mitigation to recycling. In late April, she oversaw Bates' first EcoService Day, which sent dozens of students into the community to perform sustainability-related projects.
The Somali Bantu Youth Association received this year's Community Partner Award for Outstanding New Initiative. Established in 2008 to help Somali Bantu youth overcome obstacles they face in the Lewiston-Auburn area, the organization's volunteers provide academic support, recreational activities, and social and cultural adjustment training. Since the association's founding, high school graduation rates among Lewiston-Auburn Somali Bantus are up and 26 members of the community have become citizens.
Receiving the 2011 Community Partner Award for Sustained Commitment to Partnership was the Trinity Jubilee Center. An independent nonprofit, the center is a multi-service agency dedicated to addressing personal, family, social and spiritual needs of people in the surrounding communities.
Townsend has engaged in every battle to prevent the construction of new dams and to remove old dams on Maine's rivers since 1960.
Working collaboratively with a broad range of other organizations, the center provides hot meals and groceries; after-school tutoring for K-12 students; a drop-in center; refugee support; and advocacy, intervention and referral services. The center is directed by Kim Wettlaufer, a member of the Bates class of 1980.
The New American Sustainable Agriculture Project received the 2011 award for Outstanding Community Project/Partnership. A community-based agricultural initiative with multiple collaborators, NASAP helps refugee and immigrant farmers build sustainable farm enterprises consistent with their cultures and individual goals. NASAP has worked with the Harward Center and many students over the past decade, with students developing training materials, assisting at farmers markets and working alongside NASAP clients in the fields.
Delmar Dustin Small is the recipient of the 2011 Bates-Morse Mountain Award for Environmental Stewardship. A native of Litchfield and member of the Bates class of 1985, Small developed and has begun implementing a restoration plan for Litchfield's 58-acre former gravel pit; is working with the town's conservation commission to develop a wildlife, water and land resources plan; and in 2010 was instrumental in establishing the 250-acre Small-Burnham Conservation Area.
Bill Townsend received the 2011 Bates-Morse Mountain Award for Environmental Lifetime Achievement. A practicing lawyer in Skowhegan for more than 50 years, Townsend has worked on myriad environmental matters, from water pollution and pesticide control to resource protection and the restoration of native fish.
He has engaged in every battle to prevent the construction of new dams and to remove old dams on Maine's rivers since 1960. Townsend has served as an officer of many prominent organizations involved with the environment, including as president of the Natural Resources Council of Maine, chairman of the Maine Chapter of the Nature Conservancy, president of Maine Rivers and chairman of the state Land Use Regulation Commission.
Leave a Reply
This is a forum for sharing your thoughts about the preceding post with the public. If you have a question for the author, please email the Bates Communications Office at communications@bates.edu.