Bates Dance Festival continues with Musicians' Concert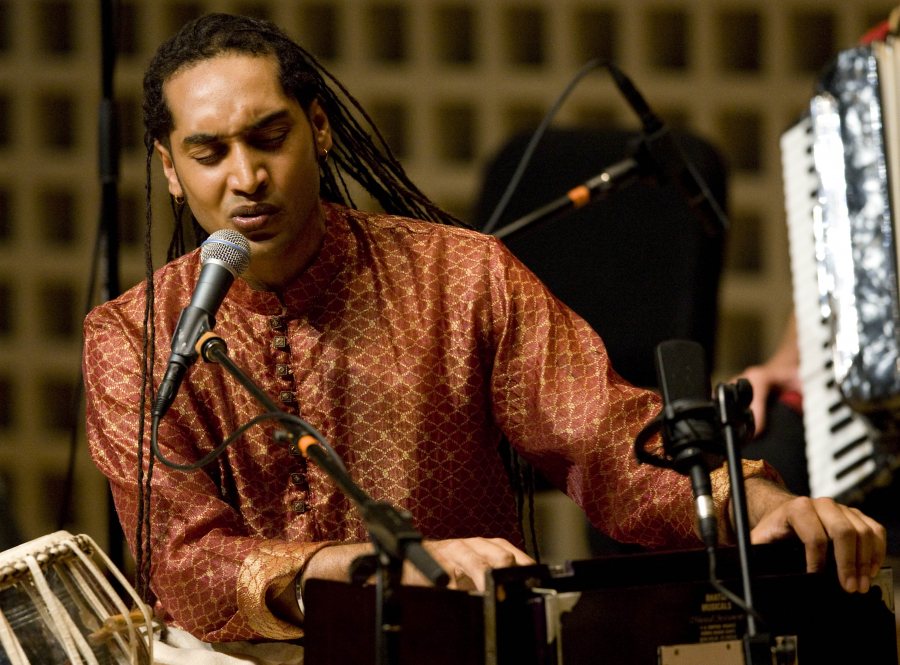 Thoughtful, playful and profound music takes center stage when extraordinary Bates Dance Festival composers known for their collaborations with dancers perform a program of original and improvised works that blend musical styles from around the globe.
The evening features multi-instrumentalists Jesse Manno, Albert Mathias, Terrence Karn and Shamou, whose collective musical repertory spans Africa, Asia and the Middle East; composer-pianists Peter Jones, Carl Landa, Mike Vargas and Michael Wall; and the exceptional tabla player Rajesh Bhandari.
The performance takes place Tuesday, Aug. 2, at 7:30 p.m. at the Franco-American Heritage Center, 46 Cedar St., Lewiston. Tickets cost $12 for the general public and $6 for students and seniors, and are available at www.batestickets.com.
Reservations can also be made by phone by calling 207-786-6161 between 1 and 5 p.m. Monday through Saturday. Learn more about the concert here.
David Dorfman Dance, who performs at 8 p.m. Friday and Saturday August 5 and 6, offers a lecture-demonstration at 7:30 p.m. Monday, Aug. 1, in Schaeffer Theatre.
---
Here is the remaining schedule of the Bates Dance Festival's 29th season of public events, continuing through Aug. 13 on the Bates campus.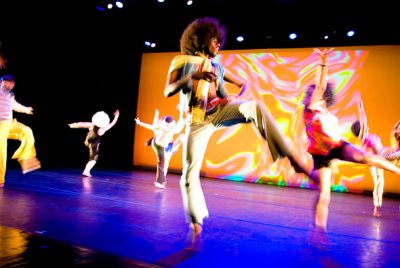 August
1 Mon
7:30pm Bates Dance Festival lecture-demonstration: David Dorfman Dance. FMI.
Schaeffer Theatre
---
2 Tue
7:30pm Bates Dance Festival performance: The Musicians' Concert. Composers and multi-instrumentalists offer original and improvised music from around the world. $12/$6. FMI.
Franco-American Heritage Center, 46 Cedar St., Lewiston
---
5 Fri
8pm Bates Dance Festival performance: David Dorfman Dance presents Prophets of Funk, driven by the sounds of Sly and the Family Stone. Talkback with the artists follows the concert. $24/$12. FMI.
Schaeffer Theatre
---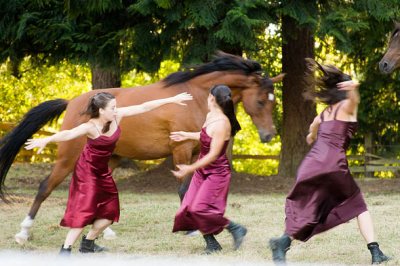 6 Sat
2pm Bates Dance Festival performance: A collaboration between The Equus Projects and Black Label Movement, UN/Stable Landscape is a site-specific performance exploring an encounter between horses and humans. $10. FMI.
Chance Encounter Farm, 118 Fickett Road, Pownal
8pm Bates Dance Festival performance: David Dorfman Dance (see Aug. 5). Inside Dance lecture with writer Debra Cash at 7:15pm.FMI.
Schaeffer Theatre
---
7 Sun
2pm Bates Dance Festival performance: UN/Stable Landscape (see Aug. 6). FMI.
Chance Encounter Farm, 118 Fickett Road, Pownal
---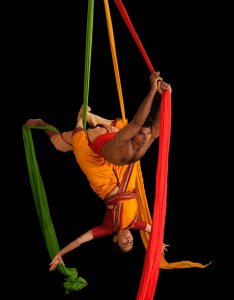 11 Thu
8pm Bates Dance Festival performance: Different Voices. A diverse evening of new works by international and emerging choreographers. $24/$12. FMI.
Schaeffer Theatre
---
12 Fri
8pm Bates Dance Festival performance: Different Voices (see Aug. 11). FMI.
Schaeffer Theatre
---
13 Sat
1pm Bates Dance Festival performance: Young Choreographers/New Works, an informal adjudicated showing of new works by talented festival students. FMI .
Schaeffer Theatre
7:30pm Bates Dance Festival performance: Festival Finale. Festival participants perform works by Jennifer Archibald, David Dorfman, Nicholas Leichter and Lisa Race, plus a new work by Youth Arts Program participants. FMI.
Alumni Gym
View Comments