Musicians from the Bates Dance Festival to continue Midsummer Lakeside Concert Series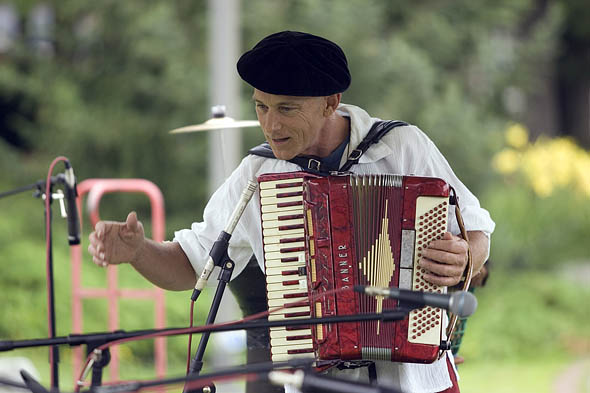 The 2011 Midsummer Lakeside Concert series at Bates continues with a performance by musicians from the Bates Dance Festival at 6 p.m. Thursday, Aug. 4, in the Florence Keigwin Amphitheater by the college's scenic Lake Andrews.
Sponsored by the Bingham Betterment Fund and the Harward Center for Community Partnerships at Bates, these family concerts are open to the public at no cost. Listeners are encouraged to bring a picnic and lawn chairs or blankets.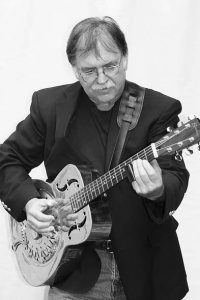 An alternative site will be announced in case of rain. For more information about the series, please call 207-786-6400.
Hosted by Terrence Karn, musicians from the internationally recognized dance festival create a tapestry of rhythms and melodies on instruments from all corners of the Earth: percussion, accordion, bouzouki, marimba, kalimba and more. Favorites of the Lakeside audience, this ensemble of world-class players and composers represents a unique collaboration of cultures.
The series concludes with a performance by singer-songwriter and guitarist Jim Gallant at 6 p.m. Thursday, Aug. 11.
With his roots in the rock and folk of the 1960s and '70s, Gallant offers catchy originals and strong interpretations of contemporary covers. Whether it's a jig, a Bach fugue or a New Age instrumental, Gallant's distinctive playing never fails to win listeners' hearts as well as their feet. His latest CD, 2011's Old Hat With a New Coat, shows off Gallant's knack for writing Americana music.
Leave a Reply
This is a forum for sharing your thoughts about the preceding post with the public. If you have a question for the author, please email the Bates Communications Office at communications@bates.edu.