Audio: Chris Murtagh's 600-mile dash to graduation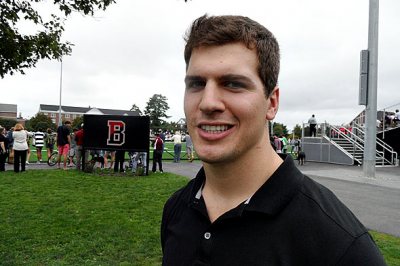 At Homecoming last weekend, All-American thrower Chris Murtagh '11 tells the story of how he, head track coach Al Fereshetian and fellow track standout David Pless '13 made an overnight, 600-mile dash from Washington, D.C., back to Bates for Murtagh's graduation.
Click the audio player to hear the tale:

The trio was returning to Bates after the NCAA Division III Track and Field Championships in Ohio last May. Their flight from Columbus to D.C. went fine, but the connecting flight from D.C. to Portland, Maine, had to turn back due to fog.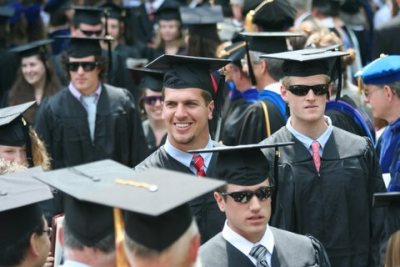 On the ground at Dulles, the trio couldn't get another flight north, so they rented a Dodge Nitro and headed out, hoping to make a 10-hour trip in under nine hours, fueled by Twizzlers and Red Bulls, avoiding a wrong-way driver along the way.
Leave a Reply
This is a forum for sharing your thoughts about the preceding post with the public. If you have a question for the author, please email the Bates Communications Office at communications@bates.edu.