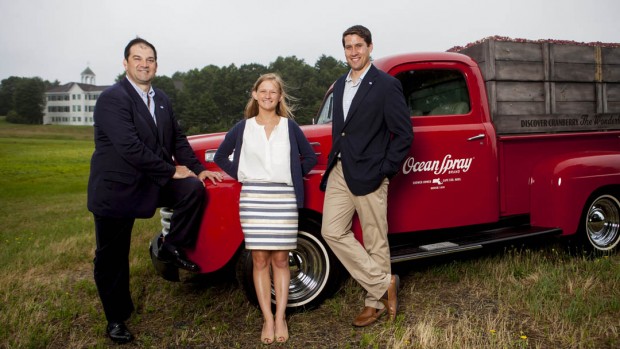 From Seattle, Wash., to New York City's Times Square, Bates students are participating in myriad off-campus experiences. The home front, of course, continues to percolate with scientific research, modern dance and extensive demolition…
Published on
Description

---

September 15, 2011
1:40 pm

A 1971 project to paint a colorful mural on a Lisbon Street brick wall was a sign of the times.

September 15, 2011
1:36 pm

Camille Dungy, an award-winning environmental poet and editor of the first anthology of nature poetry by African American writers, presents the Otis Lecture at Bates College at 7:30 p.m. Thursday, Oct. 6, in the Olin Arts Center Concert Hall, 75 Russell St. Sponsored by the Philip J. Otis Endowment at Bates, the event is open to the public at no cost, but tickets are required.

September 15, 2011
1:11 pm

Andrew Cyr '96 is doing what few others have: making contemporary classical music hip and accessible.

September 15, 2011
12:01 pm

Beverly Daniel Tatum, president of Spelman College and author of the book "Why Are All the Black Kids Sitting Together in the Cafeteria?" visits Bates to discuss her work in racial identity development and its impact on campus communities at noon Friday, Sept. 16, at the Benjamin Mays Center, 95 Russell St. To learn more, please email rdavis@bates.edu.

September 15, 2011
11:50 am

For Bates alumni, parents and friends, here is a look back at stories that represent some of the major Bates…

September 15, 2011
11:03 am

The Independent profiles John Buckman '91, calling him "a man without borders, who splits his time between London and Silicon…

September 15, 2011
10:44 am

Hello from Bates! Here's an refreshed preview of public events at the college Sept. 15-30, 2011. This schedule includes events added since the first September edition, and corrections and updates to the earlier edition.

September 15, 2011
8:52 am

A Chronicle of Philanthropy essay by David Campbell '83 looks at the lessons of 9/11 fundraising, specifically how established and…

September 14, 2011
3:49 pm

Back-to-back concerts by household names in music kick off a season-long celebration of the 25th anniversary of the Olin Arts Center at Bates College. Called "one of the finest pianists in the world" by The Washington Post, Richard Goode returns to Bates on Friday, Sept. 30. Then, the renowned all-male a cappella ensemble Chanticleer performs its popular program Love Song, spanning 500 years of music, on Saturday, Oct. 1.

September 14, 2011
3:07 pm

"Tale Spinning," a new Museum of Art exhibition, celebrates the power of narrative through a variety of art forms from video to sculpture to watercolor by six renowned artists. The museum is open to the public at no cost from 10 a.m. to 5 p.m. Monday through Saturday, and till 7 p.m. on Wednesdays. The exhibition that opens with a talk by curator and museum director Dan Mills at 7 p.m. Friday, Sept. 23, in the museum, located in the Olin Arts Center at Bates, 75 Russell St. Kahlhamer talks about his artwork at 6 p.m. Wednesday, Oct. 5, at the museum. Also, with his musical partner Kelsey Barrett, he offers the mixed-media performance "Yondering" at 7:30 p.m. Friday, Oct. 7, in the Olin Arts Center Concert Hall. All events are open to the public at no cost. For more information, please contact 207-786-6158 or museum@bates.edu.