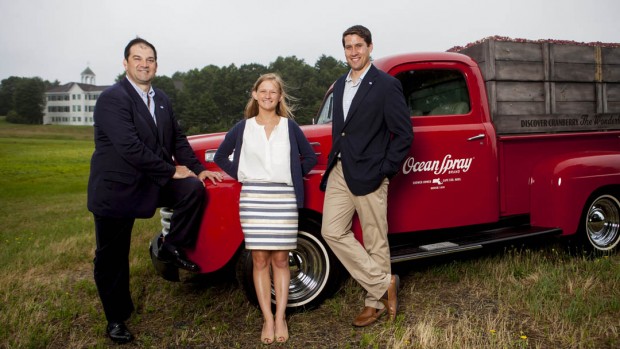 From Seattle, Wash., to New York City's Times Square, Bates students are participating in myriad off-campus experiences. The home front, of course, continues to percolate with scientific research, modern dance and extensive demolition…
Published on
Description

---

January 30, 2012
4:34 pm

The Olin Arts Center music series BatesDowntown continues with a performance by violinist Dean Stein and pianist Chiharu Naruse on Feb. 3.

January 30, 2012
2:05 pm

Escape from the Jan. 27 rain and cold came courtesy of the second-annual Bates Arts Crawl, a showcase of student creativity that culminated in the show called Asia Night.

January 30, 2012
1:58 pm

Student arts showcase culminating with the variety show "Asia Night," a kaleidoscope of song and dance.

January 27, 2012
3:56 pm

Contradancing, workshops and performances by musicians from as far away as Montana are among attractions at the second annual Community Folk Festival.

January 26, 2012
10:41 am

Touré, a journalist and commentator whom Newsweek editor Tina Brown described as "a one-man media conglomerate," offers his views on race, identity and 21st-century America at Bates on Feb. 8.

January 24, 2012
3:41 pm

In separate February concerts, two young but remarkably accomplished pianists, one playing classical and one jazz, perform at Bates.

January 24, 2012
3:26 pm

Wiscasset resident Sumner McKane shows his new documentary on Maine logging history, In the Blood, at 7:30 p.m. Friday, Feb. 3, at the Olin Concert Hall, 75 Russell St.

January 24, 2012
2:55 pm

The Olin Arts Center is launching a new music series, BatesDowntown, in downtown Lewiston with jazz and classical concerts featuring Bates faculty members.

January 24, 2012
2:27 pm

Lisa Genova '92, author of the popular novels Still Alice and Left Neglected, speaks at Bates at 7:30 p.m. Feb. 1, in the Olin Concert Hall.

January 24, 2012
2:08 pm

Award-winning New England poets Dawn Potter and Meg Kearney read from their work at Bates on Feb. 9.