Language Arts Live to present novelist Justin Tussing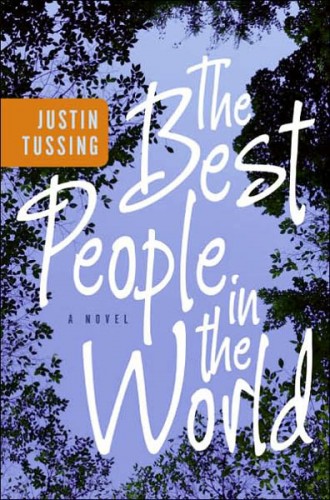 Justin Tussing, described as "a talented young voice on the contemporary fiction scene" by The Boston Globe, reads from his work in Bates College's Language Arts Live series at 7:30 p.m. Thursday, March 8, in the Edmund S. Muskie Archives, 70 Campus Ave.
Open to the public at no cost, Language Arts Live is sponsored by the English department, the Humanities Fund, the Learning Associates Program and the John Tagliabue Poetry Fund.
For more information, please contact 207-786-6256 or 207-784-0416, or rfarnswo@bates.edu.
Tussing's novel The Best People in the World (Harper Perennial, 2006) was a much-lauded debut, winning the Ken Kesey Award for the Novel. It's the tale of an unlikely trio — a teenager, his history teacher and a local anarchist — who trek from rural Kentucky to Vermont to live "off the grid" in 1972.
Described by Newsday as a "richly complicated and very wonderful novel . . . ambitious and mesmerizing," The Best People explores the complexities of love, friendship and responsibility through simple yet powerful imagery.
In 2005, Tussing was among the writers showcased in The New Yorker's annual Début Fiction issue. His fiction has also appeared in TriQuarterly, Third Coast and other publications.
Assistant professor of English at the University of Southern Maine, Tussing previously taught at Lewis & Clark College in Oregon. He is a graduate of the University of Iowa's Writer's Workshop.