By Doug Hubley. Published on March 1, 2012
---
Winter Campus Scenes March 2008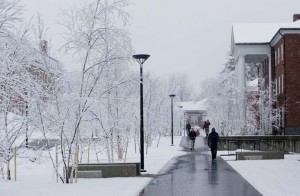 ---
---
Comments are closed.
News & Updates
Marcus Bruce '77 gives a lecture titled "The Ambassadors: W.E.B. Du Bois, The Paris Exposition of 1900 and African American Culture" on Nov. 5.
The major changes, including a homepage redesign, are all about making a website that's easier to use and thus more valuable.
Contact Us