By Doug Hubley. Published on March 16, 2012
---
web_120313_Five_Women_1319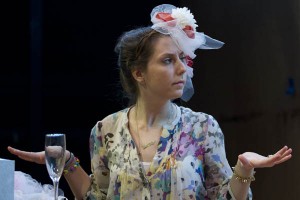 Marketa Ort '13 of New York City in the Bates College production of Alan Ball's play "Five Women Wearing the Same Dress." Photograph by Phyllis Graber Jensen/Bates College.
---
---
Comments are closed.
News & Updates
At halftime of tomorrow's Homecoming football game, Bates will retire the No. 11 baseball jersey worn by William "Chick" Leahey '52 during his 36...
This year's Parents & Family Weekend welcomed a record 1,800 guests, who got up to speed on Bates doings, including the Purposeful Work Initiative
Contact Us