By Doug Hubley. Published on March 7, 2012
---
Hiroya Miura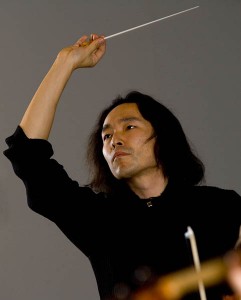 Hiroya Miura conducts the Bates College Orchestra.
---
---
Comments are closed.
News & Updates
Images that feature the vitality of life on the Bates campus
Spencer shared how Bates embraces technology while staying true to its culture and principles.
"What I was doing to create a dance stemmed from fieldwork that was anthropological and choreographic," says Colleen Fitzgerald '14, who choreographed "Intricate Glances...
Contact Us