By Doug Hubley. Published on March 7, 2012
---
Hiroya Miura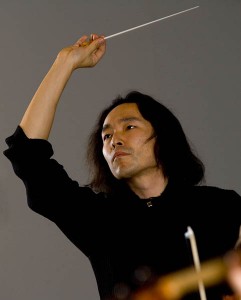 Hiroya Miura conducts the Bates College Orchestra.
---
---
Comments are closed.
---
News & Updates
Josip Novakovich, an award-winning writer known for his depictions of the Yugoslav war of the 1990s, reads from his work on Sept. 25.
Andreas Scholl, one of the world's finest countertenor singers, performs at Bates on Sept. 26.
Contact Us