By Doug Hubley. Published on March 26, 2012
---
Kim-USE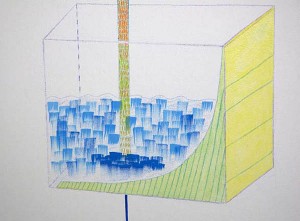 "Growth Operation" (detail) from the 2011 series "Genius Water Drinker" by Jee Hye Kim '12. Oil and colored pencil on canvas.
---
---
Comments are closed.
News & Updates
At halftime of tomorrow's Homecoming football game, Bates will retire the No....
New at Bates as an assistant professor of biology, Brett Huggett specializes in how trees response to environmental stress.
Contact Us