By Hallie Balcomb. Published on June 4, 2012
---
HCCP-Elliott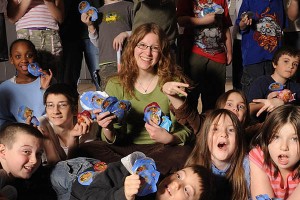 One of three Bates students to receive 2012 Harward Center student awards for community-based academic work, Catherine Elliott '12 first made a splash at Bates by collecting enough yogurt lids to win a contest benefiting the local Boys & Girls Club.
---
---
Comments are closed.
News & Updates
Perspectives look at the past, present and future of Rwanda.
French Professor Alexandre Dauge-Roth traveled to Italy to take part in events commemorating the 20th anniversary of the genocide in Rwanda.
Contact Us