By Hallie Balcomb. Published on June 4, 2012
---
Transit of Venus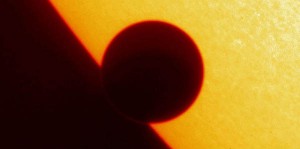 NASA's sun-observing TRACE spacecraft captured this image of the 2004 Transit of Venus.
---
---
Comments are closed.
---
News & Updates
Likening the Bates experience to a voyage of discovery, Dean of the Faculty Matt Auer's 2014 Convocation address was the centerpiece of the midday...
What do Bates dance majors gain by training at the Bates Dance Festival?
Contact Us