Editor's Note: What do you want? What interests you?
The other day, the alumni Facebook page was humming with responses to this question from a staffer: "What would you like to see on this page?"
Deep into production of this first issue of the redesigned Bates Magazine, your comments sure caught my eye. You said you wanted to know more about "what's happening on campus," more "stories about students" and more about "what students are thinking."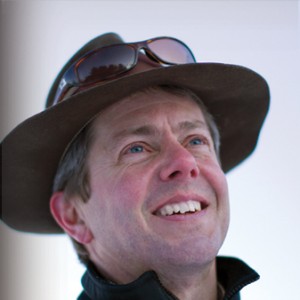 Three years ago, Bates Magazine took advantage of a readership survey tool offered by the Council for the Advancement and Support of Education. We asked alumni, parents and friends much the same thing: What do you want? What are you interested in?
The results mirrored the Facebook discussion. While you expressed strong interest in staying connected with each other — through class notes, stories about alumni careers and obits — the topics that you are "very interested" or "interested" in have to do with campus life.
• faculty selection, promotion, retirements (86 percent)
• campus controversies (75 percent)
• history and traditions (74 percent)
• facilities and growth (73 percent)
• student achievements, issues and opinions (71 percent)
One reader summed up all the data: "Focus on the following things: (1) Pictures, old and new; (2) people on campus; (3) controversies or big deals on campus (4) plans for new buildings or other changes."
Seventy percent of you prefer to read the print issue, and 11 percent prefer online — but 19 percent want both. So we're also revamping the online presence of Bates Magazine, trying to answer the riddle of how to meld the editorial efficiency of blog-style news posting with the compelling design of the print magazines.
Maybe the survey and Facebook comments are obvious — a version of "It's the economy, stupid." Still, it reinforces that you want to have a conversation about Bates today, and you want it in the Bates vernacular: smart, authentic, inclusive, friendly and practical.
We've learned less self-evident things too. Last fall at the President's House, a group of Bates faculty, staff and alumni talked about the magazine's role in campus and community life.
"Lewiston is part of the Bates story," said multifaith chaplain Bill Blaine-Wallace. CJ Conrad '90, vice president at a local bank, took it a step further. "Don't apologize for Bates' place," she said. So that's why we have a Bates in Brief section devoted to Lewiston.
Lately, Bates landscaper Bill Bergevin has been in busy, pre-Commencement mode, and the other day he was putting down black mulch outside Chase Hall. Besides keeping weeds down and moisture in, he said, mulch highlights your plants and flowers.
Similarly, we hope the magazine's new design helps colorful Bates stories catch your eye. And like the occasional need to rearrange your spice cabinet, we hope the magazine delivers Bates stories a bit more efficiently, whether it's the story about President-elect Clayton Spencer, the fate of Memorial Commons or photographs of campus haunts.
So…please enjoy this Bates garden. And let us know what you think.
H. Jay Burns, Editor
magazine@bates.edu
View Comments