Singer-songwriter Jonathan Edwards, jazzman Wayne DeLano to perform
In back-to-back concerts, Bates College presents Jonathan Edwards, the singer-songwriter who first found fame with the 1972 hit "Sunshine," and jazz saxophonist Wayne DeLano.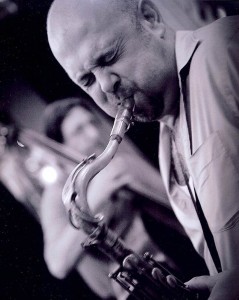 Edwards, known for shows that one reviewer praised for their blend of "remarkable singing, storytelling and wit," performs at 7:30 p.m. Thursday, March 14, in the Olin Arts Center Concert Hall, 75 Russell St. He will be joined by Maine pianist Tom Snow and two Bates a cappella singing groups. (Read more about the Edwards-Snow collaboration.)
The Wayne DeLano Quartet offers a BatesDowntown performance at 7:30 p.m. Friday, March 15, at 22 Park St. in Lewiston.
Admission to Edwards is $20 in advance or $25 on the day of the show, available at batestickets.com. Free tickets for the first 50 students and seniors will be available by advance reservation at 8 a.m. Wednesday, March 13, by emailing olinarts@bates.edu.
Admission to the DeLano performance is free, but reservations are required, available at batestickets.com. For more information about either concert, please call 207-786-6135.
View Comments