Archives: Show and tell from the Muskie Archives
Photographs by Phyllis Graber Jensen and Mike Bradley
---
Purloined from Princeton?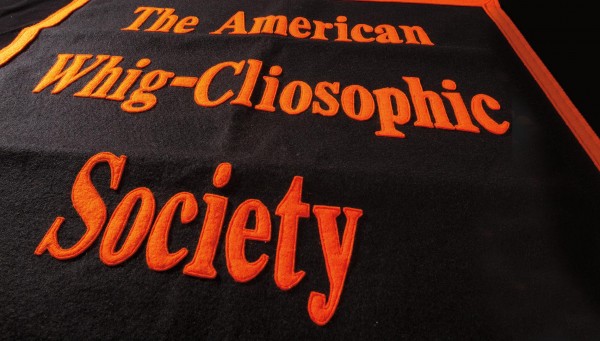 The American Whig-Cliosophic Society is Princeton's debating society. It's anyone's guess how the banner ended up with the Quimby Debate Society, which gave it to the Archives.
---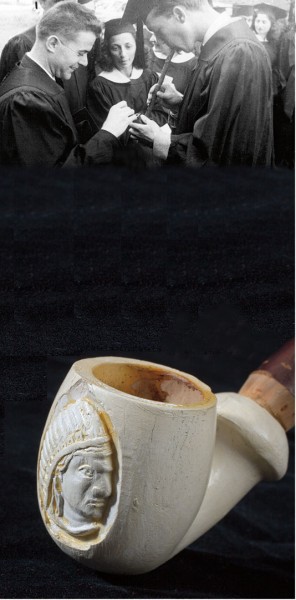 Pipe Up
In the early 20th century, Class Day activities included the seniors taking a puff from a "peace pipe" like this one from the Archives. (The historical photo shows the 1946 ritual).
The pipe-smoking was preceded by the Pipe Oration, which in 1911 offered the hope that the pipe smoke would carry away "all things that tend to separate us and disunite us" — leaving behind friendship among classmates and loyalty to Bates.
---
LIFE on the Trail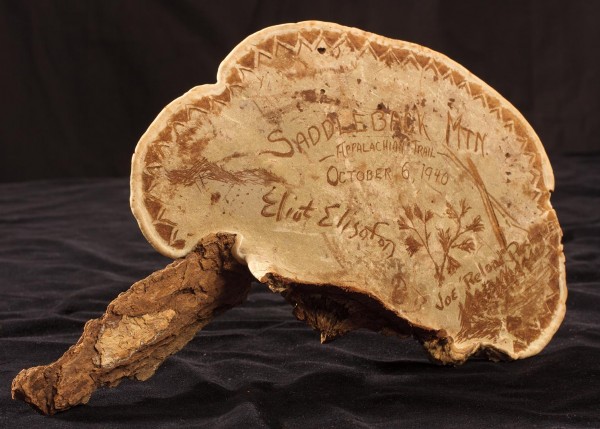 When LIFE magazine took to the Appalachian Trail years ago, photographer Eliot Elisofon, assisted by Joe Reshower de Casseres, further documented the experience by adding their names and few doodles to this tree conk. One of Elisofon's photos in the Oct. 13, 1941, issue of LIFE features Bates Outing Club members descending Saddleback Mountain. The conk was given to Bates by the late BOCer Gilbert Center '43.
---
Banding Together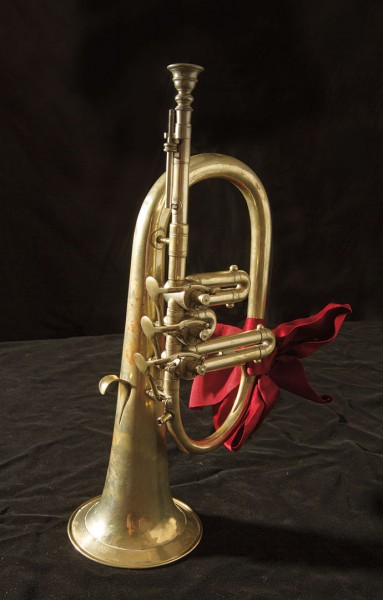 This cornet belonged to Levi W. Ballard, organizer of various Lewiston-Auburn musical groups, including the Maine State Seminary Band in 1861.
---
Worth the Weight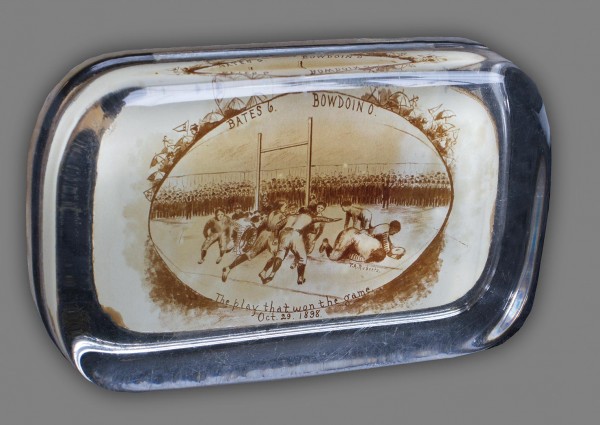 Bates' 6–0 win over Bowdoin in 1898 was worthy of this illustrated commemorative paperweight.
---
Only a Mother Could Love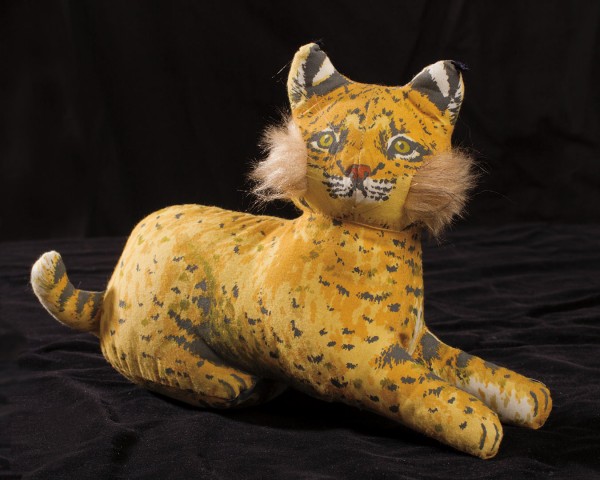 True fact: Bates just unveiled a new Bobcat logo. It looks nothing like this. Promise.
See the new Bobcat bates.edu/new-bobcat
View Comments