Bates in Brief Sightings: First-years return from AESOP excursions in Maine
Gearing Up!
Will a week in the wild prepare you for Bates? Right after their AESOP pre-orientation trips returned to campus Aug. 31, and with traces of untamed Maine still upon them, these first-years posed for photographer Phyllis Graber Jensen. They returned with pots, pads and even some leftover pasta sauce — not to mention new skills, freedoms and friends.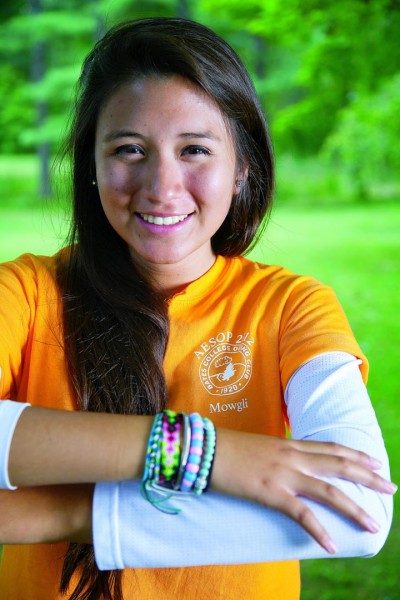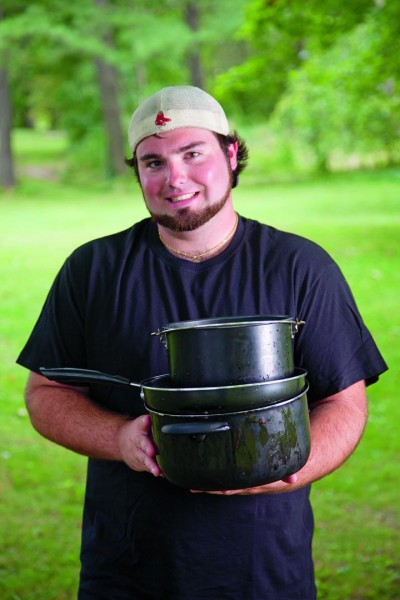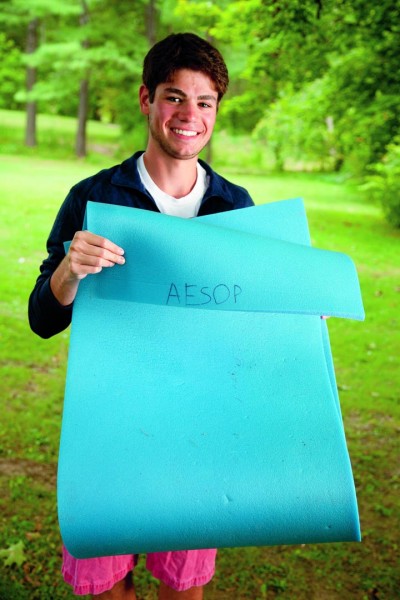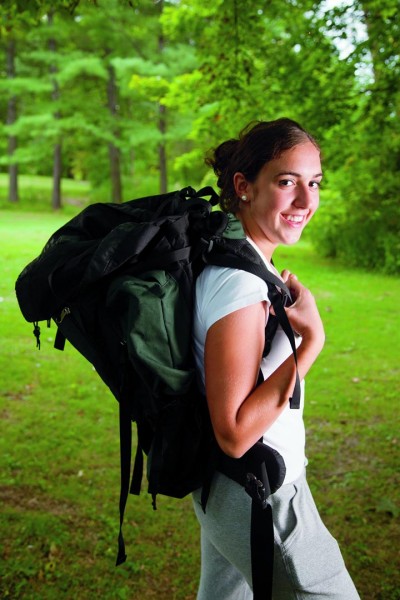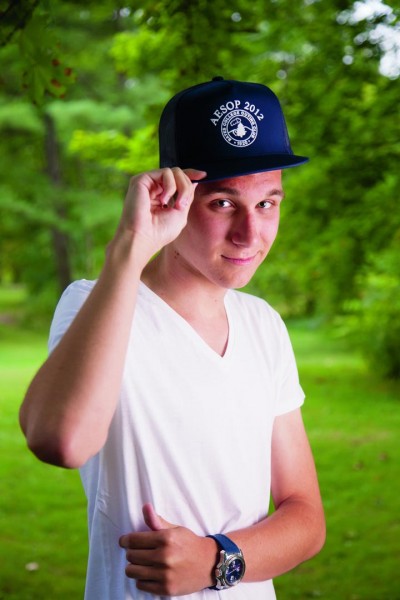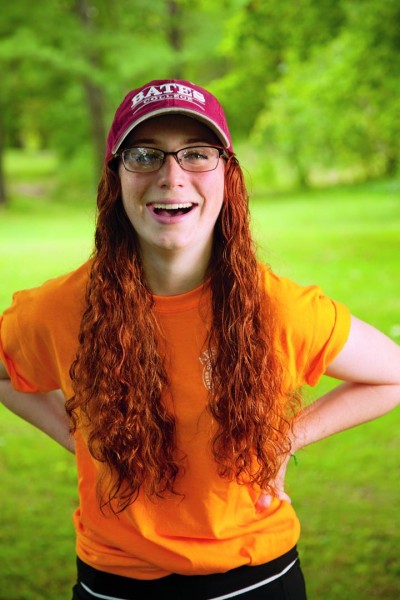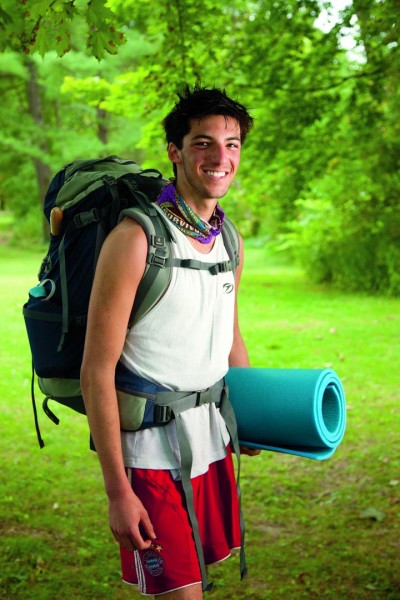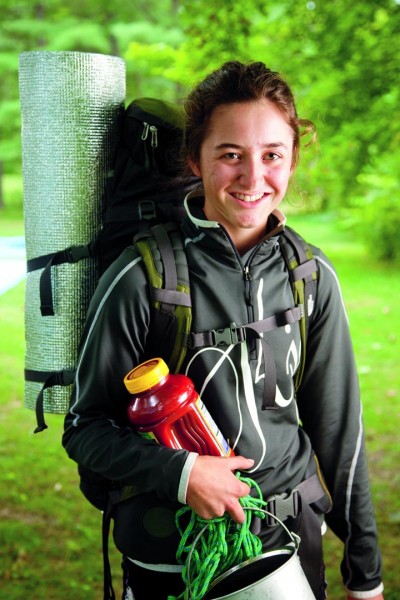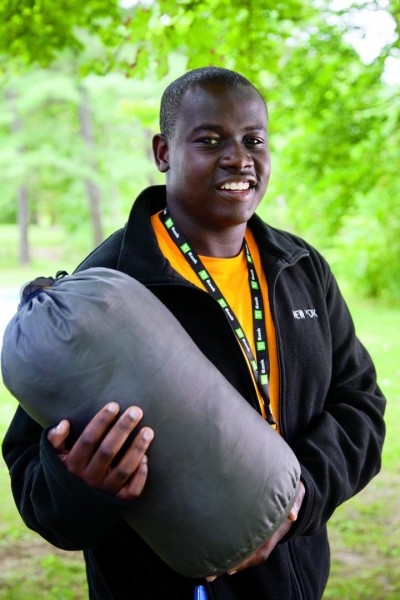 Leave a Reply
This is a forum for sharing your thoughts about the preceding post with the public. If you have a question for the author, please email the Bates Communications Office at communications@bates.edu.