By Bates Magazine. Published on November 8, 2013
---
BatesNews: November 2013
This month's items:
---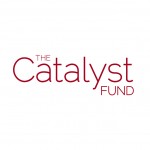 A gift of $11.5 million from current and past members of the Bates College Board of Trustees will empower the college to strengthen core academic programs and "position Bates to embrace transformational change," says Bates President Clayton Spencer.
---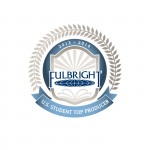 "When you have talented teacher-scholars mentoring very bright, internationally oriented students, you get great results in the fellowship arena," says Matt Auer, dean of the faculty and vice president for acacemic affairs.
---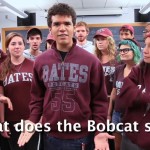 You can do a parody of a viral video, "but you damn well better do a fantastic job," says one social media expert. So, did Bates succeed?
---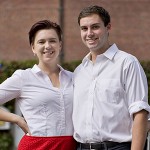 "Bates debate is this wonderful balance between being really open and friendly — a community of friends — while having a competitive edge," says Taylor Blackburn '15 of Atherton, Calif., the 10th-ranked varsity speaker in the country.
---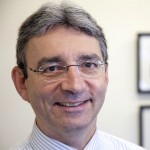 Goundie, with a decade of service at Bates, has been praised by President Clayton Spencer for "impeccable integrity in all that he undertakes."
---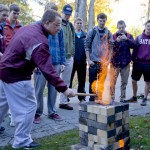 A selection of images from the month of October at Bates.
---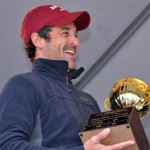 Led by Hillary Throckmorton '15 of Bangor, Maine, Bates wins a CBB Challenge during the two-day Dempsey Challenge cancer fundraiser in Lewiston.
---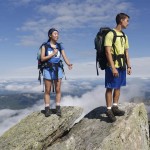 Every pre-orientation outdoor trip has those defining moments when, for six first-year students who've never met one another, "it clicks, and everyone feels comfortable."
---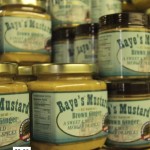 The Harvard media note President Clayton Spencer's return to Cambridge for the anniversary of a Harvard summer academy she helped start. Public radio's Marketplace heads Down East to visit Raye's Mustard, the 110-year-old family business of Kevin Ray '83. Rosamond Toomey '33 gets attention from the Hartford Courant for turning 103. And the Sarasota Herald-Tribune looks at tennis player Tim Berg '14, a cancer survivor back home in Florida competing in a tournament fundraiser hosted by Dick Vitale.
---
---
Leave a Reply
This is a forum for sharing your thoughts about the preceding post with the public. If you have a question for the author, please email the Bates Communications Office at
communications@bates.edu.
News & Updates
Marcus Bruce '77 gives a lecture titled "The Ambassadors: W.E.B. Du Bois, The Paris Exposition of 1900 and African American Culture" on Nov. 5.
The major changes, including a homepage redesign, are all about making a website that's easier to use and thus more valuable.
Contact Us