What I mean when I say: 'Space'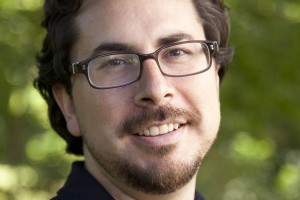 When Jason Castro, assistant professor of psychology and neuroscience, says "space," he often means:
"Something quite abstract and conceptual that needn't refer to the familiar three dimensions of the physical world. A space could contain all possible faces, categories of scent or musical pitches. Your brain creates organized spaces for such things — mapping impossibly abstract quantities onto a very physical network of cells."
Academic disciplines often assign particular and surprising meanings to common words. The series "What I Mean When I Say" explores those meanings.
One Response to "What I mean when I say: 'Space'"
Leave a Reply
This is a forum for sharing your thoughts about the preceding post with the public. If you have a question for the author, please email the Bates Communications Office at communications@bates.edu.