Posts by Bates Magazine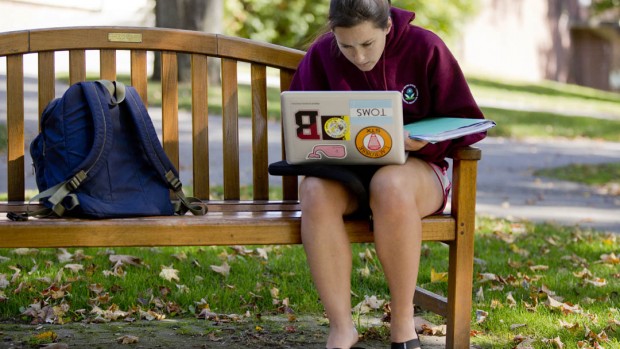 This month's items: $11.5 million Catalyst Fund will support 'transformational change' at…
---
Published on
Description

November 8, 2013
10:20 am

This month's items: $11.5 million Catalyst Fund will support 'transformational change' at Bates College A gift of $11.5 million from…

September 19, 2013
10:00 am

Take a look at 21 first moments for the Class of 2017, from move-in day to first week of classes.

August 29, 2013
12:00 pm

This month's items: Bates welcomes the Class of 2017 The Class of 2017 gets its official welcome on Sept. 3…

June 28, 2013
12:00 pm

First up, the Bates Fund. The newly minted graduates of the Class of 2013 are in, with 92 percent class participation. Who else?

May 23, 2013
3:00 pm

In this issue, the best way to follow Commencement — if you're not on campus.

May 22, 2013
2:33 pm

With Metropolis Ensemble, Andrew Cyr is meeting his goals of attracting nontraditional classical audiences and giving young classical music composers a chance.

April 11, 2013
3:00 pm

Stories this month include a prestigious Watson Fellowship to research cultural perceptions of strokes, the Mount David Summit student academic showcase and insight into the "really agonizing" teaching style of anthropologist Loring Danforth.

April 10, 2013
12:14 pm

Bates marine biologist Will Ambrose says that coastal worm diggers don't do significant harm to clams.

April 9, 2013
5:21 pm

Douglas Hodgkin offers insight into how voters treat lawmakers who vote against their gun views.

April 9, 2013
3:06 pm

Whitten is a circulation assistant at Bangor Public Library who several years ago co-founded the library's Not Your Ordinary Book Club.