Posts by Bates News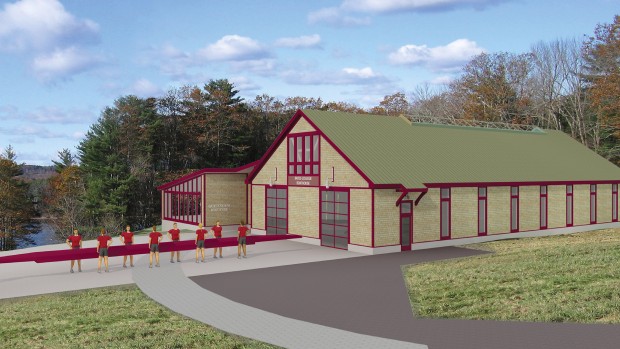 Bates College will build a new boathouse at the varsity rowing team's…
---
Published on
Description

October 30, 2014
4:19 pm

Bates College will build a new boathouse at the varsity rowing team's facility on the Androscoggin River, President Clayton Spencer…

October 29, 2014
10:00 am

Wiemers built an "integrated library and information services organization [that is] regarded as a national model among liberal arts colleges," said President Spencer.

October 28, 2014
2:42 pm

Michael Starbird, a mathematician who has given hundreds of lectures and dozens of workshops on effective teaching and effective thinking, offers a lecture on effective thinking on Oct. 30.

October 27, 2014
4:29 pm

As part of a environmental consciousness-raising tour, Icona Pop, the Swedish pop duo known for the smash hit "I Love It" is bound for a Bates College performance on Nov. 1.

October 24, 2014
12:00 pm

This year's Parents & Family Weekend welcomed a record 1,800 guests, who got up to speed on Bates doings, including the Purposeful Work Initiative

October 23, 2014
4:24 pm

Bates President Clayton Spencer and Vice President for Student Life and Dean of Students Joshua McIntosh met in an open…

October 23, 2014
2:05 pm

Dancers, actors, musicians and improv comics offer a smorgasbord of performing arts in the annual Bates Arts in Action concert on Oct. 25.

October 23, 2014
1:55 pm

Eclectic Maine-based musicians Jonathan Edwards ("Sunshine") and Don Campbell share the Olin Concert Hall stage at Bates College on Oct. 25.

October 15, 2014
10:54 am

An author, scholar and rabbi, Jay Michaelson discusses optimum ways to discuss Israel and Palestine in campus settings on Oct. 29.

October 13, 2014
9:58 am

Jazz pianist Marcus Roberts and his combo return to Bates College on Oct. 19. Maine musicians Jonathan Edwards and Don Campbell share the Olin Arts Center stage on Oct. 25.