Posts by Bates News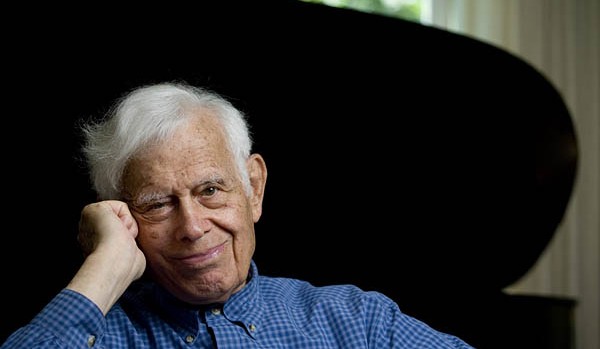 Pianist Frank Glazer, artist in residence at Bates, gives a special 99th-birthday…
---
Published on
Description

January 31, 2014
3:34 pm

Pianist Frank Glazer, artist in residence at Bates, gives a special 99th-birthday concert featuring music of Bach, Mozart, Beethoven and…

January 31, 2014
3:23 pm

Soprano Karyn Levitt and pianist Eric Ostling perform songs by Hanns Eisler in translations by Eric Bentley on Feb. 7.

January 28, 2014
1:33 pm

Laura Grego, an authority on nuclear weapons policy and a member of the Union of Concerned Scientists, gives a talk at Bates on Jan. 29.

January 28, 2014
1:19 pm

Winners of a 2011 Latin Grammy Award, the Brazilian Guitar Quartet performs at Bates on Feb. 1.

January 28, 2014
1:01 pm

Bates presents lectures on an important exhibition of collages and on the role of academics and social justice on Feb. 5.

January 28, 2014
10:56 am

Prominent composers living in Maine present new music at 7:30 p.m. Friday, Jan. 31, in the Olin Concert Hall at…

January 23, 2014
3:50 pm

A schedule of events for the 2014 Arts Crawl.

January 21, 2014
2:54 pm

Bates presents Asia Night and the fourth annual Arts Crawl, a celebration of student creativity in the performing, literary and visual arts, the weekend of Jan. 24-25.

January 21, 2014
10:15 am

The statement outlines important aspects of the college's institutional response to climate change and addresses whether Bates should divest from the fossil fuel industry.

January 17, 2014
9:37 am

Playwright-actress Rohina Malik performs her critically acclaimed one-woman show "Unveiled," portraying five Muslim women living in a post 9/11 world, on Jan. 27.