Posts by Bates News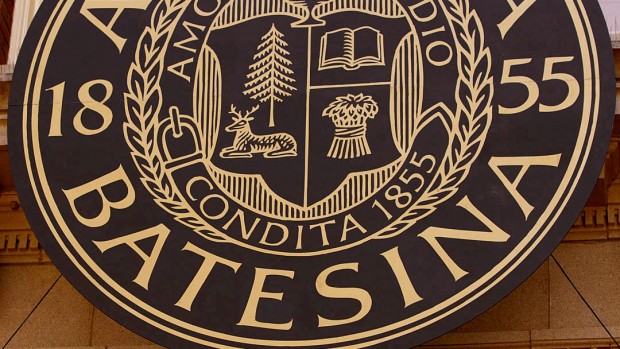 The following are the honorary degree citations and conferrals for William Cronon,…
---
Published on
Description

May 26, 2013
1:00 pm

The following are the honorary degree citations and conferrals for William Cronon, Elaine Tuttle Hansen, Gary Hirshberg and Vivian Pinn,…

May 23, 2013
2:46 pm

Faculty from Bates and Colby colleges perform the Maine premiere of a piece by Philadelphia's Headlong Dance Theater on May 28-29.

May 22, 2013
2:15 pm

Ambrosino has a lead role in the production of On the Town at Boston's Lyric Stage, May 10 to June 8.

May 13, 2013
12:00 pm

A leading scholar and globally engaged expert, Auer is also a dynamic and effective academic leader, said Bates President Clayton Spencer.

May 10, 2013
9:50 am

Choreographer and dancer Erin Gottwald '98 joins rapper, writer, actor and director Postell Pringle '98 to lead longstanding Short Term unit "Tour Teach Perform."

May 9, 2013
1:44 pm

As the Lewiston-Auburn community rallies around the victims of three multi-building fires downtown, Bates is coordinating campus efforts to support the relief.

May 9, 2013
1:00 pm

In the wake of recent fires in downtown Lewiston, the Bates community is organizing to respond to the needs of our neighbors.

May 9, 2013
10:27 am

A student group at Bates will present fireworks over the college's Lake Andrews starting around 9:15 p.m. Sunday, May 12

May 7, 2013
12:59 pm

Silvia Dominguez, a scholar who researches the welfare of women, children and minority populations, offers the talk "Getting Ahead: Social Mobility, Public Housing and Immigrant Networks" on May 9.

May 3, 2013
10:25 am

The Olin Arts Center Concert Hall is the setting for two don't-miss jazz performances in May.