Posts by Bates News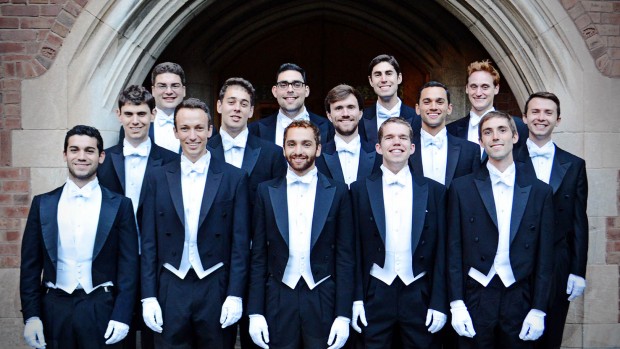 The Whiffenpoofs of Yale University, the country's oldest collegiate a cappella group,…
---
Published on
Description

May 1, 2014
8:25 am

The Whiffenpoofs of Yale University, the country's oldest collegiate a cappella group, perform at Bates College at 8 p.m. Saturday,…

April 30, 2014
4:33 pm

Grammy award-nominated pianist Reiko Uchida and Thomas Meglioranza, called "one of America's finest young baritones," by Newsday, perform at Bates on May 2.

April 30, 2014
4:18 pm

In an exploration of the Latin American presence in Maine, Latino/a members of the Bates community offer a performance on May 2.

April 29, 2014
2:08 pm

Beckmann transformed the way Bates does business, says President Spencer. Her favorite project: the Hedge and Rogers Williams renovations.

April 21, 2014
1:00 am

Bates will confer honorary degrees on leaders from the arts, business, journalism and technology during Commencement ceremonies May 25.

April 18, 2014
12:12 pm

Thomas Goetz '90, author of a new history that traces the intersecting careers of Arthur Conan Doyle and the scientist who showed the world that germs cause disease, speaks at Bates on April 28.

April 18, 2014
10:20 am

The prize-winning Calidore String Quartet performs music by Beethoven, Mendelssohn and Osvaldo Golijov at Bates on April 25.

April 8, 2014
2:54 pm

Lisa Barry '77, a veteran of 35 years of international government relations work, has joined the Bates Board of Trustees.

March 31, 2014
1:44 pm

The 2014 "Senior Thesis Exhibition" and a display of posters from an influential period in Polish graphics arts open on April 4 at the Bates College Museum of Art.

March 31, 2014
1:09 pm

The Bates College Museum of Art showcases posters from Poland promoting cultural events from the 1960s to the 2000s.