Posts by Bates News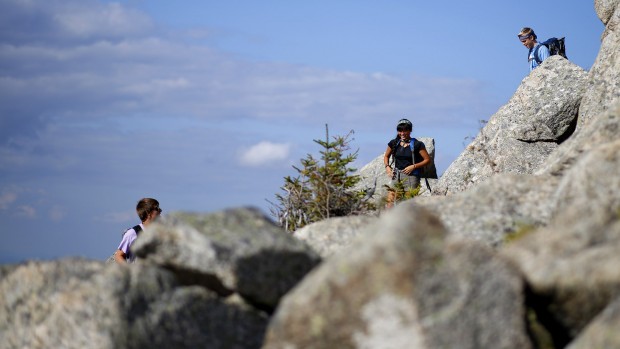 Joining a preorientation AESOP trip this year, photographer Mike Bradley captures the…
---
Published on
Description

October 8, 2013
12:04 pm

Joining a preorientation AESOP trip this year, photographer Mike Bradley captures the leadership of Sophie Pellegrini '15 of Potomac, Md.,…

September 27, 2013
2:01 pm

Rubén Martínez, chronicler of the harsh consequences of boom times in the West, gives the annual Otis Lecture on Oct. 14.

September 27, 2013
1:55 pm

A piano trio drawn from Maine's three selective liberal arts colleges plays French chamber music on Oct. 6.

September 26, 2013
1:23 pm

Student performers show off the vitality of dance at Bates on Sept. 28-29.

September 25, 2013
3:31 pm

Faculty from Bates and Colby perform a piece by Philadelphia's Headlong Dance Theater on Sept. 29.

September 25, 2013
12:07 pm

Japanese printmaking is the focus of a current exhibition at the Museum of Art and of a lecture on Sept. 28.

September 17, 2013
10:05 am

Hello from Bates! Here's a listing of public events at the college for Sept. 27–Oct. 31.

September 13, 2013
9:06 am

John Farrell of Figures of Speech Theatre recites "Four Quartets," a suite of poems by T.S. Eliot, on Sept. 27. The DaPonte String Quartet follows Farrell with a Beethoven piece thought to have inspired Eliot.

September 13, 2013
8:30 am

Joy Kills Sorrow, a Boston-based quintet known for their intelligent, wry lyricism and unique blend of styles, performs on Sept. 28.

September 12, 2013
3:11 pm

Taken at 8:10 p.m. on Sept. 11, this image shows a cloud-to-cloud lightning strike from an approaching thunderstorm.